Find out what we can do for your business. Call us at (800) 305-6995,
or fill out the form and we'll call you.

PCI Compliant

1155 South 800 East, Orem, UT
800.305.6995, 801.223.9939
Fibernet Is All About Security
Your information is precious to you and your business, and nobody understands that better than we do. We understand that nothing compares to the peace of mind you get when you know that your information is safe.
If you wanted to find a company to safeguard your information, you would make sure that your data is stored in a facility with a low risk level. Fibernet is located in one of the lowest risk areas in Utah Valley. You would also make sure that the controls protecting your data and determine who has access to your data have high ratings from a SOC1 Type II auditor. You would then confirm that you are dealing with a company that is PCI compliant, so you know your financial data is also kept safe. Fibernet has been SOC1 Type II certified since 2010 and PCI compliant since 2009, one of the few data centers worldwide that is.
At Fibernet, we are proud to say we not only meet those criteria but go above and beyond them. At Fibernet, we are all about your security. Your valuable data is just as precious to us as it is to you and we guard it as strongly as we would guard our own information.
We are confident in saying we have stopped at nothing to protect your information from all possible threats. We've taken both physical and technological measures to secure your data, from carefully selecting the location and architecture of our data center to implementing key software to protect it from cyber attacks.
low risk area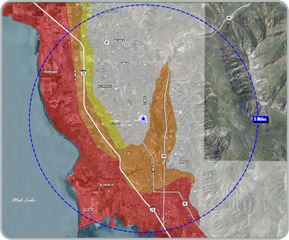 Much of Utah is prone to natural disasters with earthquakes and flooding being the highest threat and finding a location that is safe from these hazards can be difficult. Thankfully, Fibernet is placed in one of the safest locations in Utah Valley and has taken extensive measures to prepare in case an earthquake occurs.
After everything is said and done, there is not much we can do to control nature. But we can take precautions and find a location where the risk is low. Fibernet has done everything to protect your assets from cyber and physical threats. But it has purposefully also positioned itself in a very low-risk area.
We are built upon a stable foundation where we will sustain minimal damage in case of an earthquake. We are also at a high enough altitude that floods do not threaten our facilities. And if our facilities catch on fire or are trespassed, multiple fire departments and police stations are within a close proximity meaning a rapid response to an emergency.
By choosing Fibernet, you choose a facility that is not endangered by natural hazards. You only have to turn on the news to see the damages the forces of nature can potentially cause your assets. Have the peace of mind that comes with the assurance your assets are safe from the threats of natural disasters.
Data Security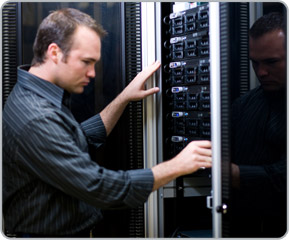 Plain and simple, you cannot risk having your data being stored in a facility with sub-par protection. As technology advances, the threats that endanger your data are only becoming more elusive and damaging.
Fibernet strives to stay ahead of cyber threats and continuously updates its security parameters. We are confident in saying we provide premium grade security for all of our clients. We are consistent in providing the most up-to-date data protection software and are watching out for any threat 24/7.
It is tempting to shirk off data security saying with the old "it happens to others but won't happen to me" adage. But think of it as you would fire insurance; you will never regret not buying it until it's too late. You cannot risk having your mission critical data compromised. You will have much more confidence in your business knowing your information is guarded with the best security measures on the market. Don't settle for anything less than the strongest security.
Your information is just as valuable to us as it is to you. We will stop at nothing to make sure that data stays safe and secure. You can rest assured your precious data will remain uncompromised and preserved from all the threats and online dangers you hear about.
PCI Compliant
Need proof of how dedicated we are? We are proud to show you just how driven we are to protect your information. Our PCI compliance is outstanding evidence of this dedication.
PCI stands for the Payment Card Industry, a group of top credit card companies, such as Visa, Mastercard, and Discover, who established a set of rules for companies dealing with credit card transactions. The standards measure how well a company protects your financial information. Should a business reach these standards, the PCI deems them as reputable or "compliant with these standards."
Fibernet has been PCI compliant for three years now which is no small thing. We have passed the audits and tests with high scores and flying colors. Our compliancy shows that by choosing Fibernet, you can be confident you are dealing with a very reputable and safe company.
Again, your financial information is one of your most precious yet vulnerable possessions. You don't trust your credit card information with just anyone and you don't give it out lightly. A company which is PCI compliant shows that you can trust them with your financial information.
SOC1 Type II Certified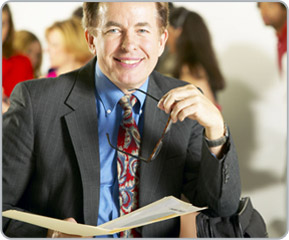 SOC1 Type II ranking also proves how diligent we are in protecting your information. It proves that we have the most current controls in place safeguarding our facilities which store your information.
The Statement on Auditing Standard 70 (SOC1 Type II) is in response to section 404 of the Sarbanes-Oxley Act of 2002 which required all organizations dealing in storing or handling user information to be audited by a third-party accounting firm. Although many standards have been created for these audits, SOC1 Type II is the most widely accepted one.
On top of our SOC1 Type II certification, we are also certified under the SOC1 Type II Type II audit. The Type II audit standard is an extremely in-depth and detailed audit which monitors the quality, security, efficiency, and future objectives for its controls. The audit report is always open for you to see how Fibernet ranked.
The SOC1 Type II certification supports our claim that we are all about security. We are open about our quality of security and are happy to show you our SOC1 Type II audit report.
We want to put your data security worries to sleep and give you the confidence of having all of your information stored by the strongest and most modern security controls we have to offer.