Find out what we can do for your business. Call us at (800) 305-6995,
or fill out the form and we'll call you.

1155 South 800 East, Orem, UT
800.305.6995, 801.223.9939
Our

Team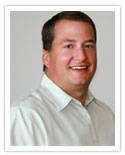 Lane Livingston - Chief Executive Officer
Experience
Earned a Bachelors of Science degree in Economics from Brigham Young University
20 years in technology
Co-founded Fibernet in 1995
Data center design and implementation
NOC design and management
Technology Systems Architect in various fields
Worked on numerous small company startups in technology and aviation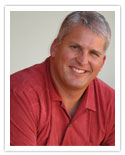 Lee Livingston - Chief Financial Officer
Experience
Earned a Masters of Science degree in Physical Sciences from the University of Chicago
12 years with Fibernet Corp.
1 year with Ventana Financial, Chicago based venture capital firm
Designed and constructed all three Fibernet data centers
Consulted on design and construction for numerous client data centers
Data center security, operations, management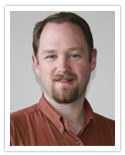 Adam Bayless - Chief Technical Officer
Experience
18 years in the IT industry
Performs server administration
Works with firewall administration
Experience with customized web hosting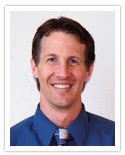 Bretton Lind - Sales Manager
Experience
Earned a Bachelors of Science degree in Business Administration from Utah State University as well as an International Relations emphasis with a minor in Mandarin Chinese, Political Science, and Economics.
18 years of experience in sales
Founded the Corewise Group for technology services consulting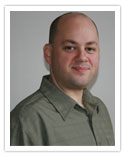 Jon Bayless - Special Projects
Experience
Earned a Bachelor of Science degree in Computer Science from Utah Valley University
Expertise in IPsec and SSL VPNs
Manages Intrusion prevention
Experience with server customization and configuration
Has network design experience
Performs security consulting
Experienced in network scanning
Works with packet capture and analysis
Configures and troubleshoots WAN/LAN
Consults on and assists installations of cabling and network equipment
2nd place award recipient in National Competition for Computer Concepts: PBL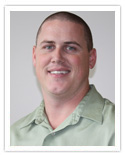 Troy Stephens - Technical Operations Manager
Experience
3 years in the US Army
10 years in Customer Support and Customer Service
4 years in IT support, including account management and project management and implementation
4 years in corporate and business-to-business training, including departmental organization and team building
10 years of management experience, including management consulting and budgetary control and deployment
Has worked with companies including Microsoft, Zonar Systems, TheVdex.com, and Bluehost/Hostmonster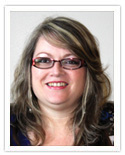 Wendy Knouse - Sales Coordinator
Experience
Associate of Applied Science degree from Snow College
Contributing to Fibernet's success since 2004
20 years in Sales & Customer Service
Maven of billing, collections, contract execution, policy and procedure
A connection for the Sales team, support staff, clients, partners, and vendors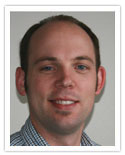 Dylan McPherron - Colocation & Facilities Manager
Experience
Pursuing Bachelor of Science in Law with a minor in the Russian Language at Utah Valley University
Expertise in data center setup and integration
Manages power/cooling efficiency
Performs tasks for facilities management
Administers servers, web filters, and Cisco routers
Assists in development with company products
13 years in administration and technical services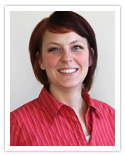 ESTHER PATE-SNELL - OFFICE SUITES MANAGER
Experience
Over 12 years in Customer Service and Hospitality
Oversees data center security and enforce access policy
Provides administrative support for tenants
Performs receptionist duties for multiple organizations
Directs shared office activities and manage meeting rooms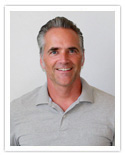 ADAM SORENSEN - ONLINE MARKETING DIRECTOR
Experience
12 years of front-end development and design experience
8 years of search engine optimization experience
6 years of SEO product development experience
Focus on SEO, reputation management, UI development, local search, marketing, email marketing, web analytics, paid search, link building, content management, public relations, infographics, graphic design, and site creation and optimization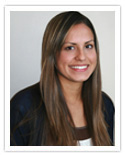 REBEKAH PERKINS - CONTENT MANAGER
Experience
With Fibernet since 2009
Technical/copy writer since 2008
Manages creative writing and editing for Fiber.net, NetHosting.com, and all other internal company needs
Composes business & press communications
Runs content analytics & strategy
Oversees content-driven SEO operations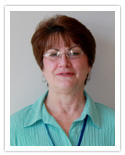 CATHI SPENCE - HUMAN RESOURCES MANAGER
Experience
12 years of retail experience
9 years of accounts payable/payroll experience
8 years as an elementary school librarian
3 years of personnel management experience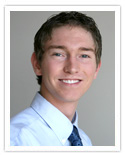 ASHTON HERRMANN - NETHOSTING CUSTOMER SERVICE MANAGER
Experience
Pursuing a Bachelor's of Arts degree in English at Utah Valley University
3 years with Fibernet Corp.
Over 11 years of experience in Customer Service and Sales
Over 7 years of experience in team management and training