Find out what we can do for your business. Call us at (800) 305-6995,
or fill out the form and we'll call you.

1155 South 800 East, Orem, UT
800.305.6995, 801.223.9939
Utah

Colocation
Our experience with Fibernet's various teams have further increased our desire to move more infrastructure to Fibernet; knowing that when we bring large clients for on-site visits, they will be given more attention than many other data centers provide.
-Brandon, Money Desktop
Graduate Your Servers
The data that runs your company deserves better living conditions. It deserves to be waited on by experts, to be plugged into redundant power, and to enjoy the carrier connections that only Fibernet can offer.
Only you can decide if it's time to graduate your servers to the Fibernet data center, but here's a hint: it's time.
Why Colocate?
Startups and established corporations alike should include the goal of colocation in their strategic game plans, but why?
If you're planning to succeed, you're planning to grow. Colocation is a realistic final destination for every business.
Even in its beginning stages, each business should hand off the management of its data to experts. Delay will always equal risk when it comes to the security of your data.
Enterprise-grade resources for redundant power, physical access controls, cooling, and network connectivity.
Access to industry-mandated certifications (depending on your industry), including HIPAA, PCI DSS, and SOC 1 Type II.
The Most Connected Data Center in Utah
No other data center boasts the fiber connections that we do. As a carrier neutral facility, we currently provide connections to seven different bandwidth providers: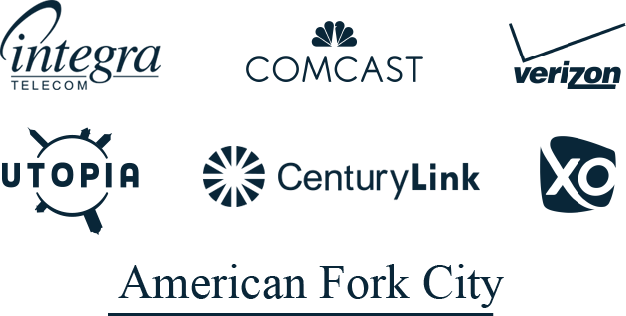 Our connections translate to savings and convenience for you, granting you options for the best possible bandwidth speed and redundancy experience, depending on your unique needs.
The Fibernet Data Center - Always a Step Up
So you've decided to graduate your IT solution and settling is not an option. It never should be. The Fibernet data center facility sets the bar for contingency planning, redundancy, and physical security.

Contingency Planning
Built to Zone 4 earthquake standards with double-interlocked, pre-action, dry pipe fire suppression, our data center was constructed in a low-risk area for flooding and liquefaction, within a 2-mile radius of emergency services.
Redundancy
Power to the data center is protected by three real-time Liebert 15kVA UPSs and two Cummins diesel generators. Through blackouts, brownouts, and lightning strikes, these systems have never failed to provide uninterrupted power to our data center and clients.
Physical Security
The premises are secured with biometric thumb and card readers as well as 24/7 onsite personnel and real-time IP cameras. Access controls are audited yearly by a third party per our PCI DSS and SOC 1 Type II certifications.
Your Colocation Options
We offer flexible colocation solutions ranging from a single server with minimal traffic to private colocation suites that can house multiple racks and support large volumes of data transfer.

Ask us what we can customize for you today!