This past Saturday, Fibernet Corp was the presenting sponsor for the third annual Dawg Run benefiting the Cystic Fibrosis Foundation. Four of our Fibernet employees – Bretton, Dylan, Don, and Cailie – participated in the mile-long run, then enjoyed hot dogs and Polish dogs provided by local favorite J Dawg's. Our team in blue was exhausted and sweaty by the end of their race, but glad to be helping such a great cause!
Fibernet was the presenting sponsor.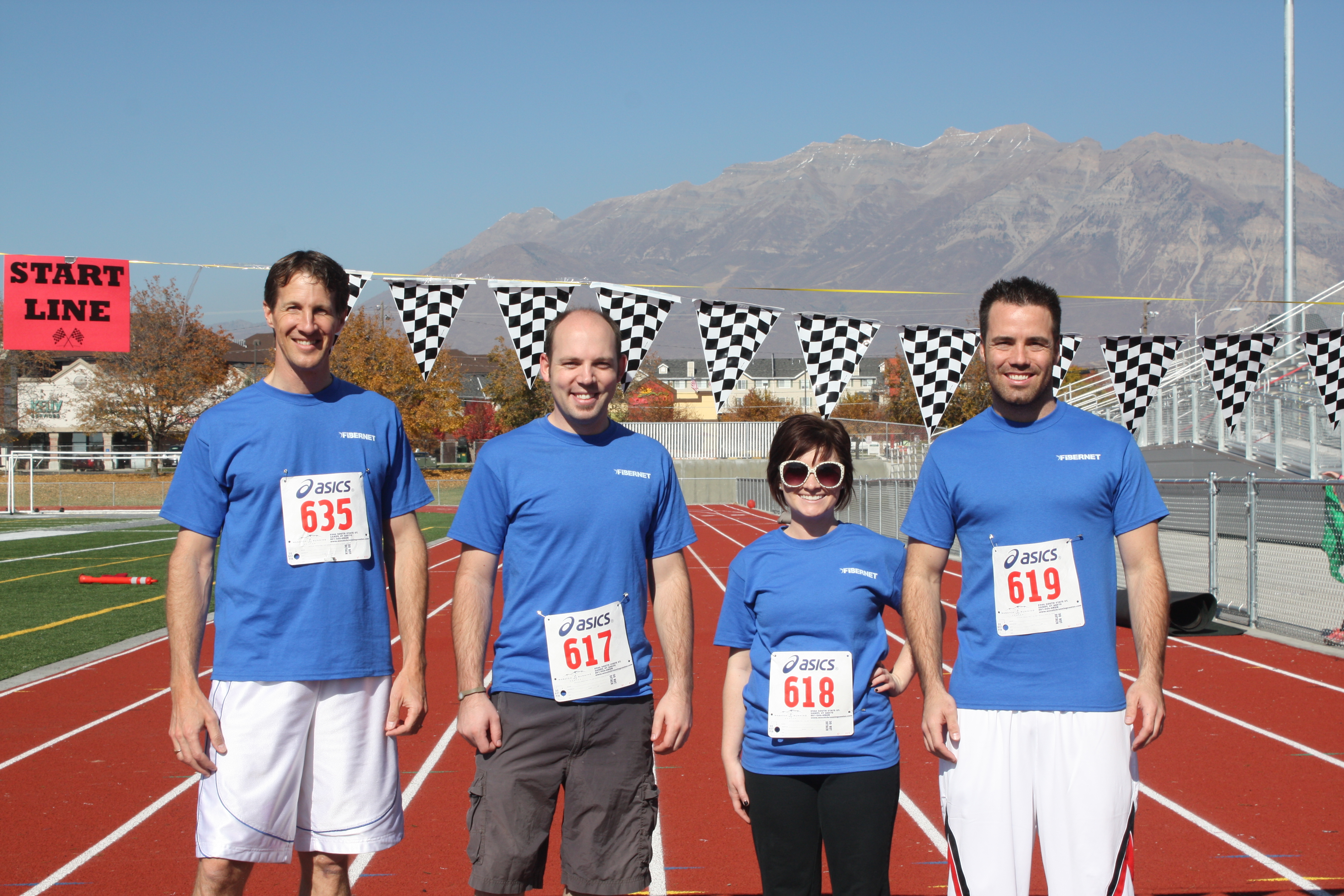 Our team: Bretton, Dylan, Cailie, and Don.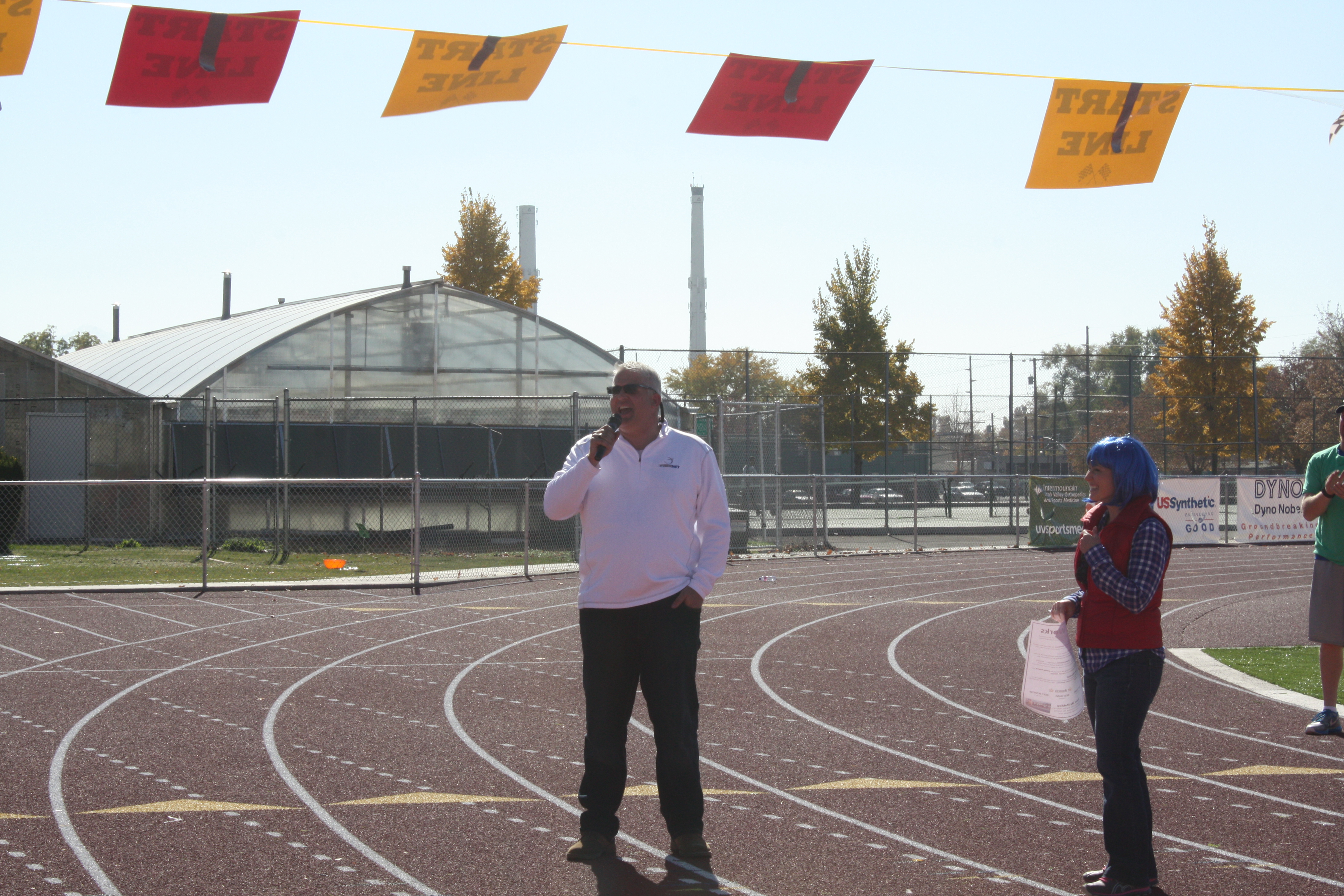 Fibernet CFO Lee Livingston pumps up the runners before the race. Lee mentioned how grateful he was that our company had this opportunity to help the Cystic Fibrosis Foundation.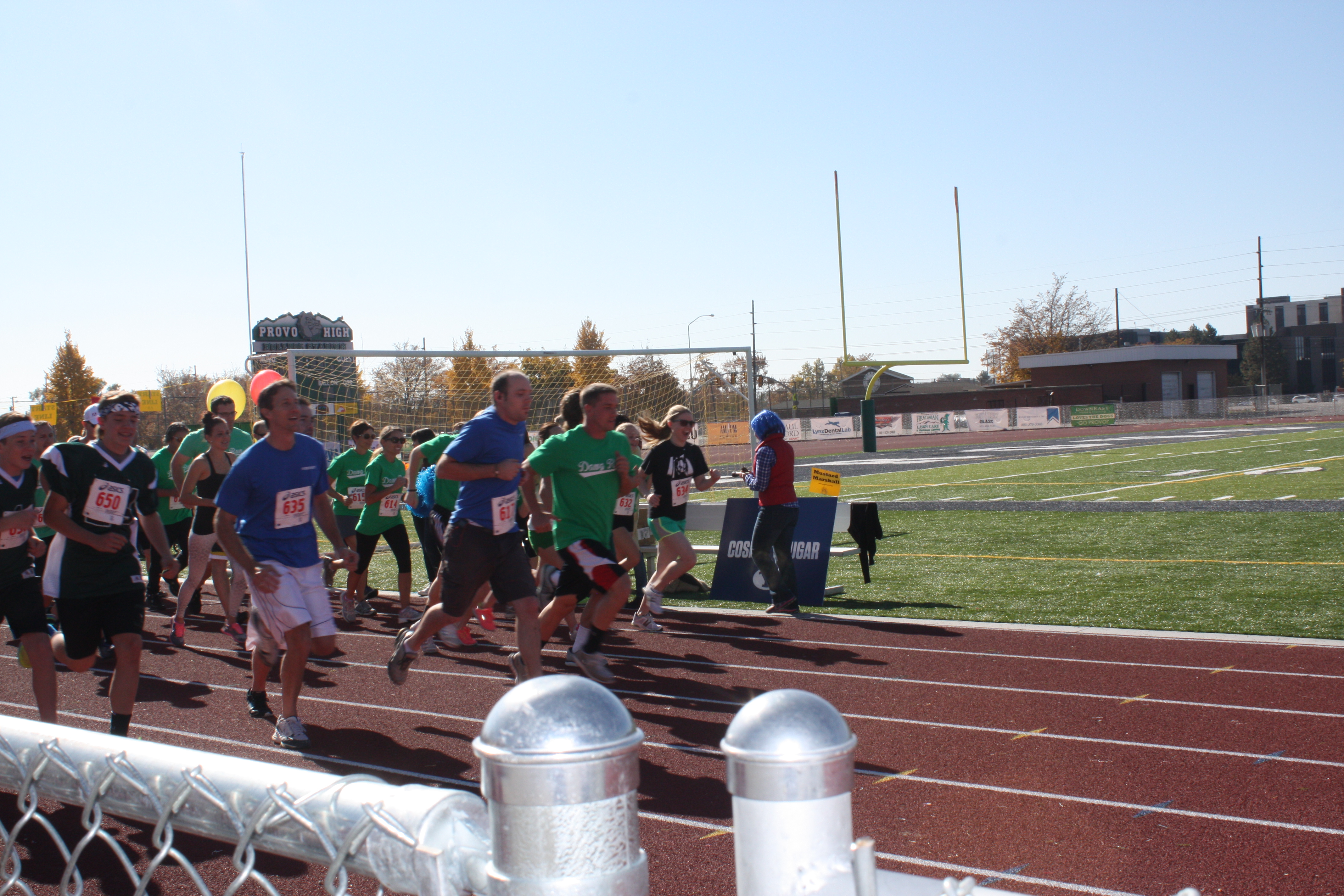 And they're off!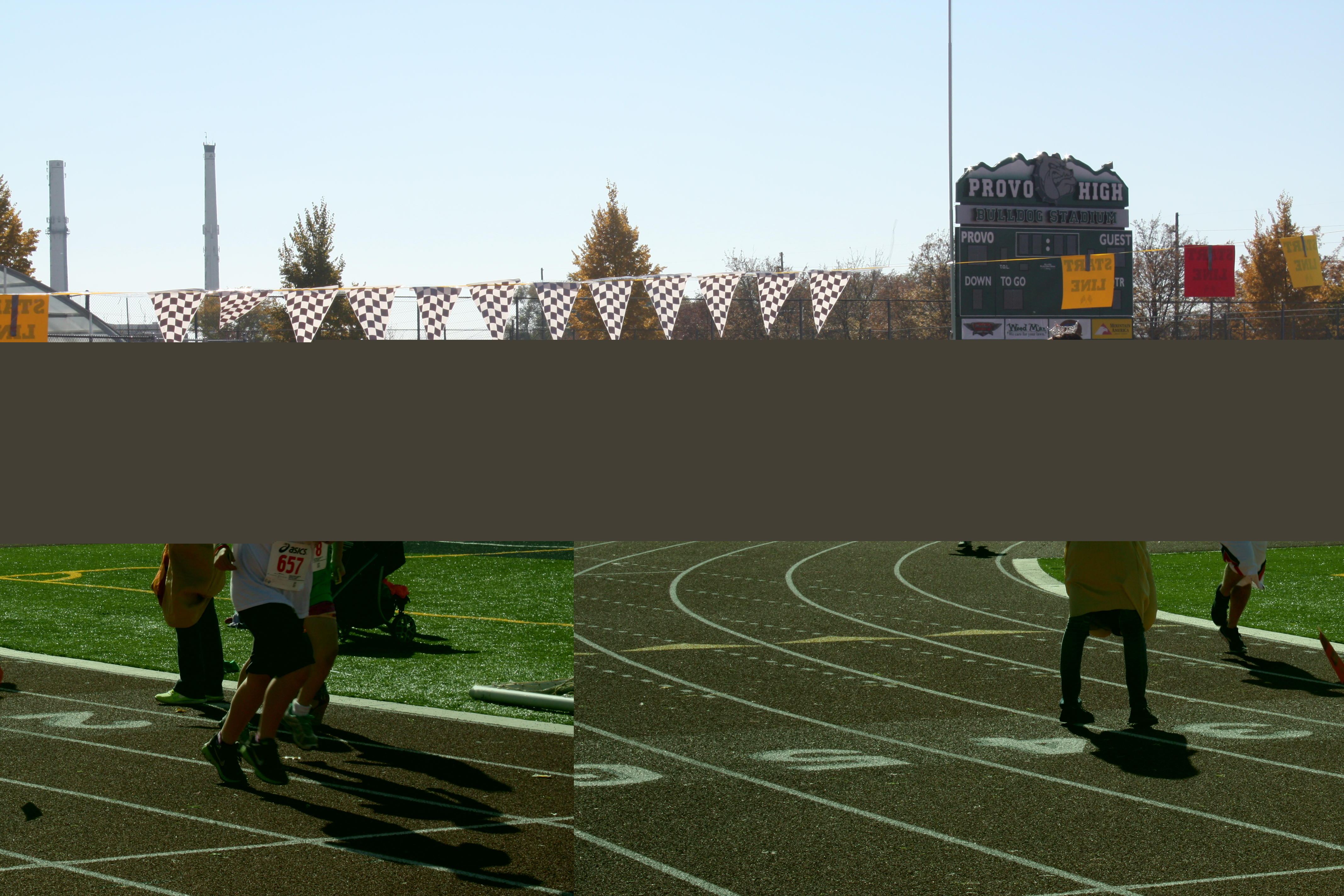 Don and Bretton, keeping strong.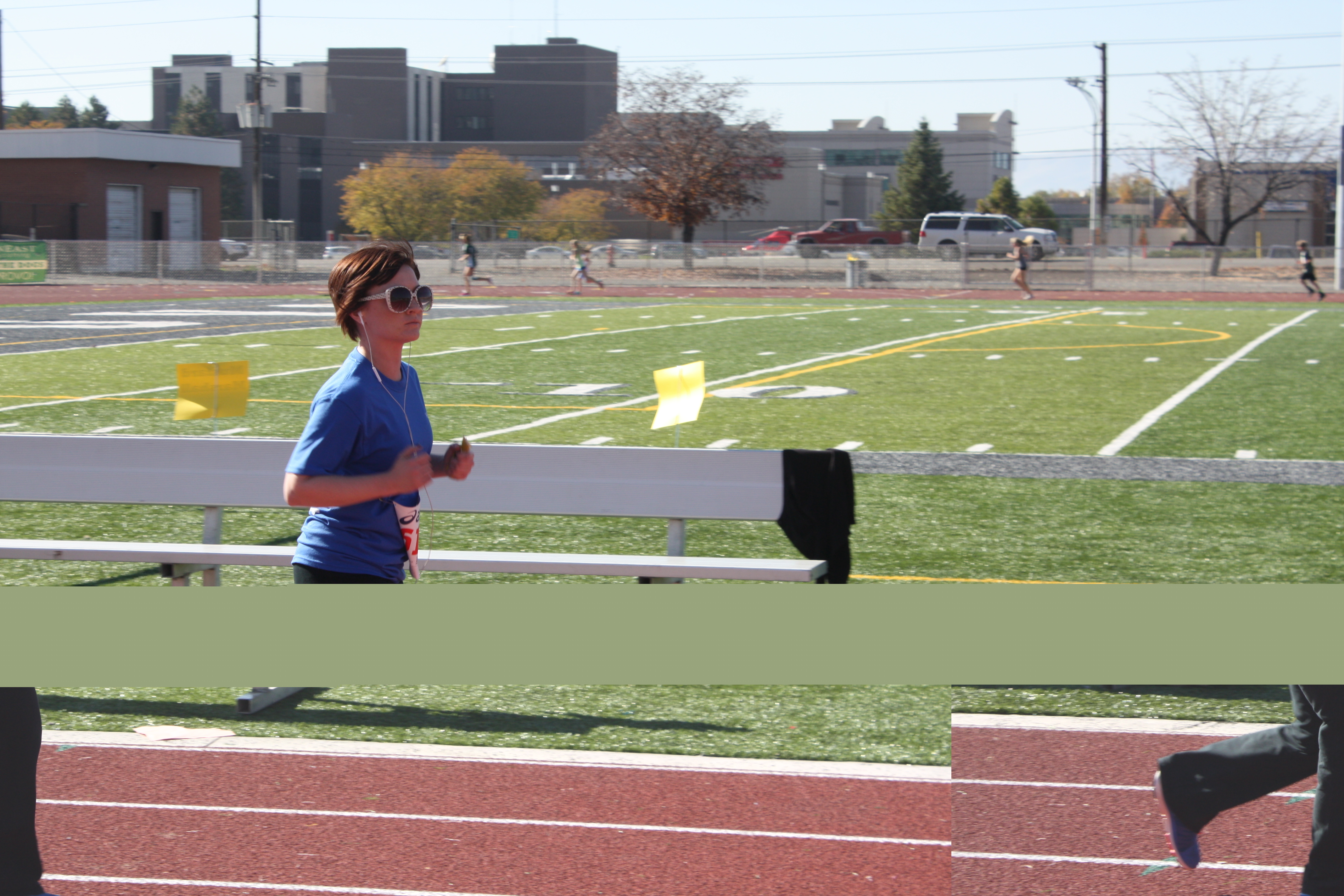 Cailie's got this.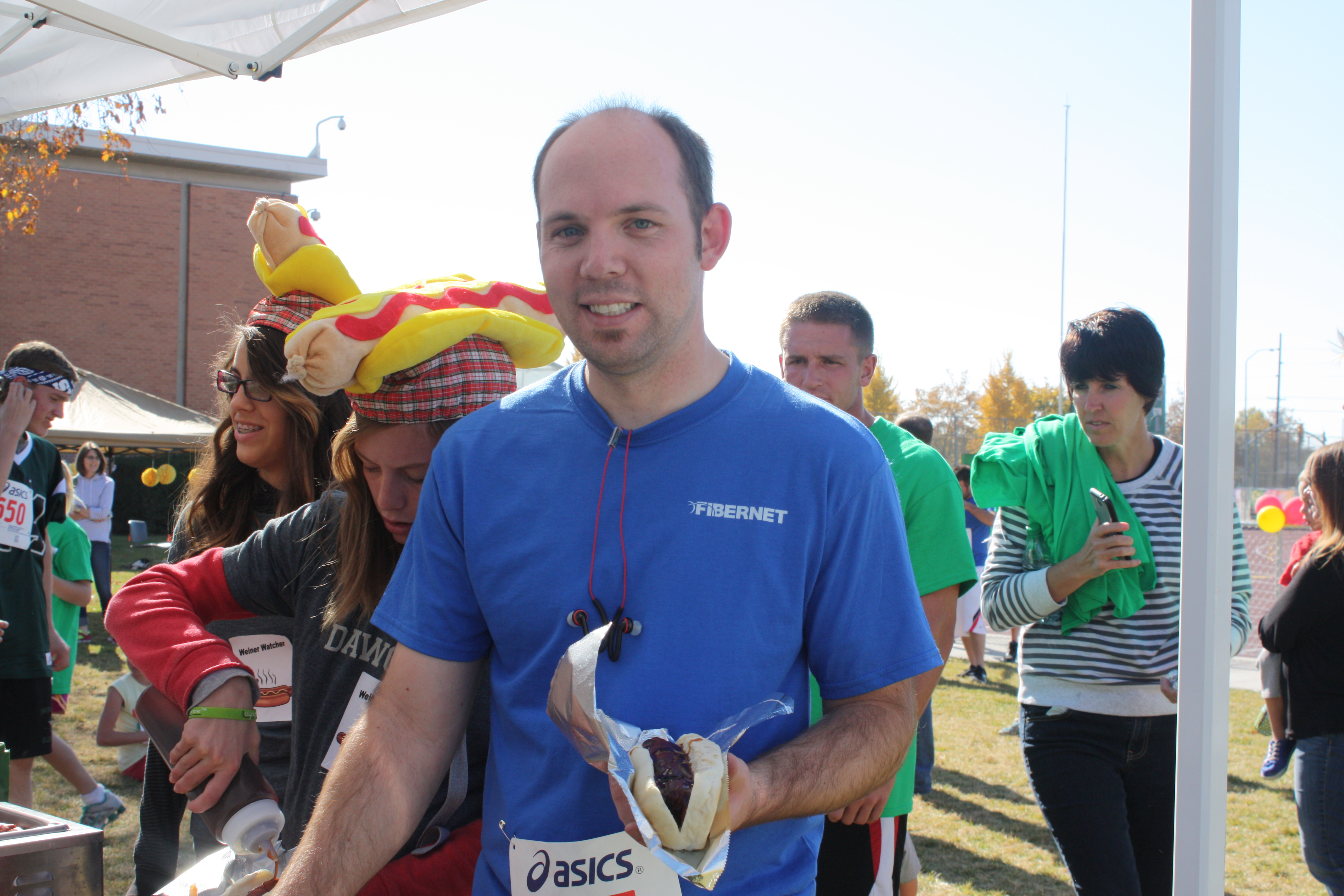 Dylan enjoys a well-deserved Polish dog from J Dawg's.
Thank you, Cystic Fibrosis Foundation and J Dawg's!