Black Friday and Cyber Monday are fast approaching, and that means so are the holiday scams. Don't get caught up in one, read these 5 cyber security tips to shop like a pro this weekend!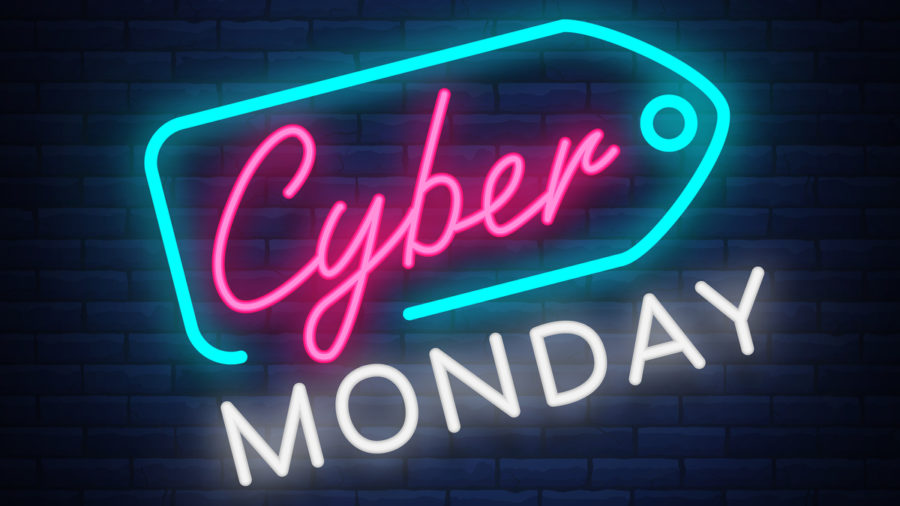 It's the day before Thanksgiving, and if you're like me, you're already thinking about those shoes that are hopefully going to be more than 27% off so you can snag them on Cyber Monday. Whether its clothes, appliances, cars, video games, or protein powder, everyone is offering a Black Friday/ Cyber Monday deal. And that means spam, and fake deals.
How can you stay safe during the frenzy? There are social engineering scams waiting in droves to attack unsuspecting victims, and if you're not careful, you could be one of them. Here are some tips to stay safe while you're doing your holiday shopping this weekend. (Okay, it's probably personal shopping, but that counts too, right?)
1. Fake Coupons Are Everywhere
Is that a really an Amazon code for 50% off everything? Don't think twice about that. A common scam this season is the pop-up or footer ad that links to malicious content, or a cross-site scripting attack. Do yourself a favor and click the "X". If what the supposed coupon says is legit, it will be on the site, and you won't need to click it.
2. Watch Out For Malicious Links
This is a classic trick that criminals use to hook people into their scams. When you are out hunting for deals, don't just click on anything that breathes deals. It might not be the best choice. See, anyone can put a link on a word, like this. (Use this one as a test) When you hover over or copy and paste the link, you can see that it might not send you to the site that it says. The link above simply links to this same page. Not very helpful, right? It's the same everywhere. Rather than searching all over, simply go to the store's actual website and look for the deals there. They want you to buy stuff, so they will have the deals available for you there.
3. Cyber Monday Emails with Attachments? Delete!
There is no time like the holiday shopping season to send malware to someone's email, disguised as a Cyber Monday deal. If you receive any emails with attachments in them, just forget them. Like I said earlier, websites will have their deals posted on their sites, not just their emails. You don't need to click on any attachments in your emails to get deals.
4. Beware of Social Media Scams
Facebook accounts get hacked all the time, and hackers can use these accounts to post about deals that seem really good, maybe even too good to be true. Well, they probably are too good to be true. Stay away from them! "One of the top shopping scams to avoid in the run-up to Cyber Monday is the social media fakeout," says Chris Boyd, Lead Malware Analyst at Malwarebytes. "During any given holiday period there will be an excess of fake offers, deals, and supposed freebies which tend to have a sting in the tail. If you're being asked to share something on Facebook in order to get your hands on something too good to be true, you can bet there's a scam involved."
5. HTTPS and PayPal Are  Your Friends
As much as some sites seem like they have that new thing you want cheaper than anyone else, don't be fooled by fake sites. If it doesn't have an SSL certificate on its payment page at the very least, don't use it. Also, PayPal is a great way to protect your card data, since it isn't shared with the seller at all. That gives you an extra layer of security to protect your funds getting stolen before you even finish copping all the deals.
Whatever you are looking to purchase this weekend, stay safe! Don't be a victim of identity theft, or credit card fraud, or malware because of the deal. You could end up losing a lot more than you would ever save on the stuff you buy.