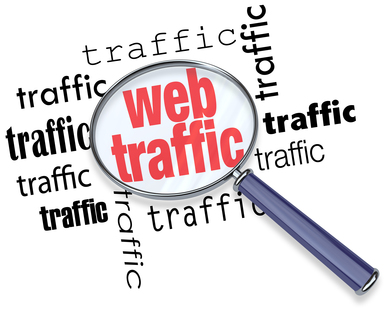 One of the main strategies for any local-type business must include an effective online presence. With the ever-increasing use of the Internet to find local products and services, businesses must become more Internet savvy. In fact, one recent study claimed that 70% of consumers go online first for local business information.
But where should you start? Do you have the time to add Internet advertising to your marketing mix?
Putting your business online is not a full time endeavor, and you can accomplish quite a bit in your spare time. Can your business afford to miss out on potentially 70% of the market?
All these strategies are free, and they're all effective:
1. Google+ Places
You'll notice that when you do a Google search for a local query (such as a restaurant or movie theater), Google shows several listings for specific businesses that include reviews. There's usually a map on the right-hand side marking where these businesses are located. That function is called Google+ Places.
It's free to claim your business with Google+ Places, and gets you listed prominently among local businesses.
2. Yahoo! Local
This service functions almost identically to Google+ Places, but for Yahoo! searches. Head on over, and get your business listed.
3. Yelp.com
Yelp is another rating/review service that lists local businesses. Usually, Yelp finds your business for you and lists it quickly. However, you should make sure that they have the proper information, such as hours, location, and phone number. If they haven't listed your company yet, you can submit the information yourself.
Yellow Pages has definitely gone with the trend and moved their business to the Internet. They are one of the top places for local businesses to get listed. Similar to Yelp, often they will list your business, but you should claim your business and ensure correct information.
5. Create a Facebook page
Creating a Facebook page goes above and beyond what most of your competitors are doing, and will help you tap into the social media crowd. Fan Page Engine can help get you started with a professional design.
Running a Facebook page will require some upkeep, but a smart plan can help you update it efficiently. Post your own articles, other interesting articles from around the web, tips, company updates, and special offers. The most effective strategy is to post daily, or even 2-3 times per day.
In order to grow your presence, be sure to mention on your website that you have a Facebook page, and that it has content and offers not available on your site. Furthermore, be sure to Like and comment on other local pages in order to get attention for yours.
6. Write Articles with Local Keywords
Another fantastic strategy is to write articles and get them to rank high on Google for local keywords. For example, if you're business is a hair salon, use industry keywords and include Provo, Orem, Utah County and other similar words in your articles (hair salon Orem, hair cut Provo, etc.). Remember, don't pack your articles with these keywords (ideally, a reader won't even know you're using keywords), but sprinkle them in like salt on potatoes.
Here's a good article to get you on the right track using keywords.
Hopefully you've noticed that the first 4 tips were all one-time activities. Those should be first on your list, because in 1 hour you can create a very nice presence.
However, the last 2 strategies are the ones that really set you apart because most local business owners won't take 30-40 minutes per day to update Facebook pages or write articles. Using those last 2 will create a truly dynamic Internet presence.
Have you used any of these strategies with success? Are there any we forgot? Leave us a comment!