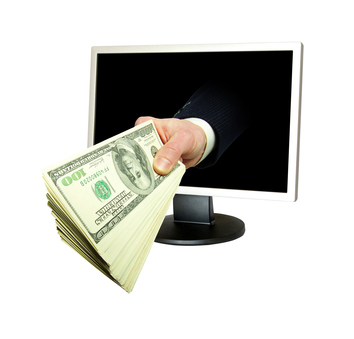 With the Internet age growing and evolving constantly, much more is expected from your company website than ever before. If it isn't immediately eye-catching, useful, or just plain innovative, your visitors will leave for greener pastures. If you can pass the first test and actually keep visitors on your site, then the real challenge begins.
Where most local businesses fail miserably is converting that traffic into consistent sales. Your site must do more than the bare-minimum of listing a few products and including a phone number in the bottom corner. If your site doesn't engage, inform, and invite, you'll miss out on today's ADD consumer who is looking for more than basic product info.
Let's use a veterinary clinic as our example. They are a typical local service-based business that could boost business big time with an effective website. Any of the strategies below can easily be adapted to your business.
Create Personality
A local brand can create a personal, human voice much easier than a national brand can. A good vet website can show bios for the doctors, vet technicians, and the receptionists. The doctor could host a video tour of their facilities and show the machinery they use.
Compare that to PetSmart. They have thousands of employees and a much more corporate feel. Every building is different. They couldn't do a personalized video tour, or write up bios for employees like a local brand can.
If a potential client can already feel like they know the doctor before they ever visit, they are more likely to take their pet to that clinic.
Provide Free Information
Providing great articles on your website easily positions you as an expert authority in your industry. A veterinarian can write articles about animal health, animal care, top pet food brands, good ways to get your pets to exercise, etc. You can even make videos to further the personality of the brand as well. One suggestion is to take commonly asked questions your clients have and thoroughly answer them in a quick video or article.
Would you rather get canine health tips from a puppy blogger, or an actual veterinarian? Your readers will love that they are getting information from an industry pro, and will be more willing to visit your clinic.
Automated Appointment Setter
This won't apply to every business out there, but many local businesses (hair salons, vet clinics, dentists, mechanics) use appointments to provide their services. Some people don't like talking on the phone and would rather make online appointments. You'll also save time by not having to answer the phone so much, leaving more time for money-making activities.
If you are using a WordPress site, a simple plugin like Appointy can do the job. A small addition like appointment setting can endear web visitors to your site and create repeat customers.
Sell Products That Don't Require Your Time
For most veterinarians, they only make money when they physically see clients or personally recommend products. By linking to products on your website, you can earn revenue that doesn't require your personal attention.
Of course, this won't ever be your main source of income, but a little extra passive profit can boost a decent website into a great one.
Social Media Icons
By placing clickable social media icons on your site, you give your visitors more opportunity to engage and connect with your business on different platforms. Your business will be more visible to them, and they'll be more likely to receive the content and offers you promote!
Opt-In Form/Email Marketing
Another great way to keep your readers involved is by using email marketing. You don't need to create elaborate campaigns with world-class sales copy to be effective. In fact, it's pretty simple to send out an email a week with a link to an article you wrote. You can send out business updates, new products, or the latest offers and discounts.
A great tool to use is Aweber. They have very customizable opt-in forms that allow your readers to input their email address in exchange for email updates.
If I were running a vet clinic, I would create a newsletter and send it out once per month. This newsletter would contain several articles about animal health, fun facts, picking a pet, adoption services, and whatever else I can think of. Then, I would work hard to come up with one special offer per month as well, such as 20% off an office visit, or 2 for 1 puppy shots.
Client Recommendations/Testimonials
Most large companies do a fantastic job of this. For example, think about Amazon.com or BestBuy.com. Do you read the product reviews before you buy? Of course!
Any time someone sends you a positive review, hold onto it! You can place that on your website for increased credibility.
You may have to "bribe" some of your clients. For example, after someone raves about your service, tell them if they shoot a video about your great service and upload it to YouTube, you'll give them a free product!
Mobile Friendly
Your site simply has to be mobile friendly. Talk to your website designer, or someone else in the know, and get it done! Too many people search for local businesses on their phone for your site not to be a part of the mobile revolution.
Summary
Basically, you have to give your web visitors plenty of opportunities to get to know you. They should be able to watch videos, read articles, and check out your bio.
They also need to be able to interact, such as opting in for emails, signing up for appointments, and connecting on social media.
Websites that win are the ones that create a clever mix of engagement while positioning their site as the expert authority for that industry.
What other factors should a high-converting website incorporate? Let us know!