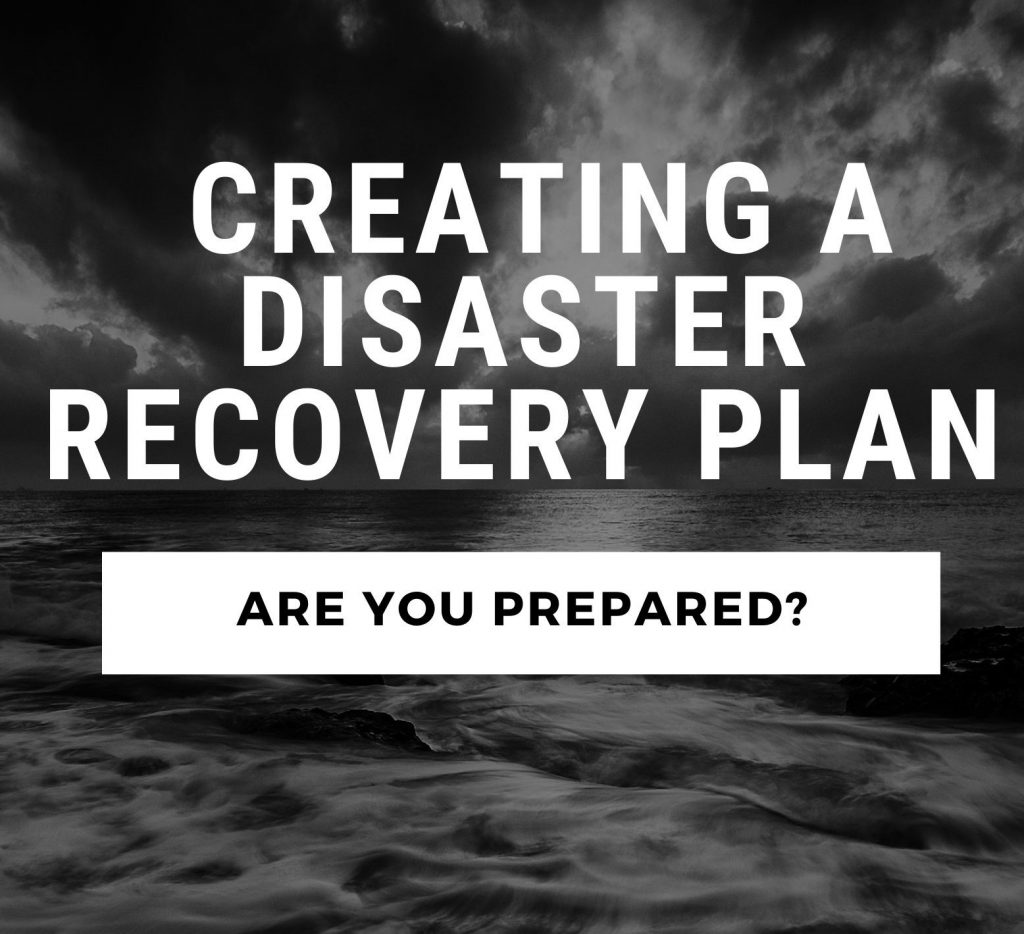 Disaster recovery plans, like other forms of preventative security, are one of those things that are easy to put off. Why? It can be hard to see its necessity when it might not be useful immediately. The Coronavirus has made us all realize that disaster can strike at any time and in many different forms and it is important to be prepared. I sat down with the Managed Service team from Fibernet and asked them some questions about how to create a basic disaster recovery plan. Before we get into the details, please note that disaster recovery plans are highly individual and there isn't one size fits all.  This article is just a guideline, not your actual plan.  Should you want professional advice, Fibernet offers help in planning disaster recovery plans.  Here's a place to start with your disaster recovery plan: 
Step 1 – Begin by asking some tough questions. Justin Kinsella from the Fibernet Managed Service team said to begin by asking, "How long can you afford to be down and how much data can you afford to lose?" You want to have an idea of where you need to be in terms of data. Experts also suggest that you make an inventory assessment. This assessment will help you narrow down the areas that are at risk. Consider each asset and then evaluate any threats to it. You could include incidents as large as natural disasters to as small as equipment failure.
Step 2 – Determine how critical your data is. This hearkens back to Justin's question, "How long can you be down and how much data can you lose?"  You need to classify your data according to criticality. 
Clark Ray, from the Fibernet Managed Service team, says, "It all comes down to RTO and RPO." RTO stands for recovery time objective. This is the acceptable time your data can be unavailable. You can calculate your RTO by evaluating how much money you would lose if your organization couldn't access the application/data for a specific length of time.
RPO stands for recovery point objective. This is the acceptable amount of data your company can lose. The RPO will decide the minimum frequency for backing up your data. So if your company can't afford to lose an hour of data, then they should back-up at least every hour.  
Step 3 – Now it's time to get to work. You need to identify the tools and techniques for backing up your data. Most important to your disaster recovery plan is your offsite protection. You need to make sure your data is in a location far enough away so that you aren't in the same geographic risk zone.
Fibernet's data center is a low-risk disaster facility and is SSAE 18 SOC 1 Type 11 certified. Our tier III data center's redundant power, network redundancy, and hardware failure prevention measures that make Fibernet a great place for storing your data. We have a skilled managed services team that can help with backing-up or restoring data. You won't need to pay for in-house personnel to manage your environment when you use our OverWatch team. With Overwatch, you also get hours for additional projects on top of the regular maintenance of your data.  
Step 4 – Document and practice your disaster recovery plan. You want to make sure your plan is clearly written down so anyone from your organization can pick it up and implement it. You also want to practice your plan to make sure it's ready for a real emergency. After you practice your plan, evaluate how things went and make modifications to your plan as needed.
Get serious about protecting your company from a potential disaster. Start by creating a disaster recovery plan then testing it out. Once you have your disaster recovery plan in place you will want to come back to it periodically and make changes as your business grows and changes. Like I always say, an ounce of prevention will save you from a ton of headache later on.