Is cyber security really the industry of the future? New reports say that it's even more than that. If you're looking for a great investment, look no further than cyber security.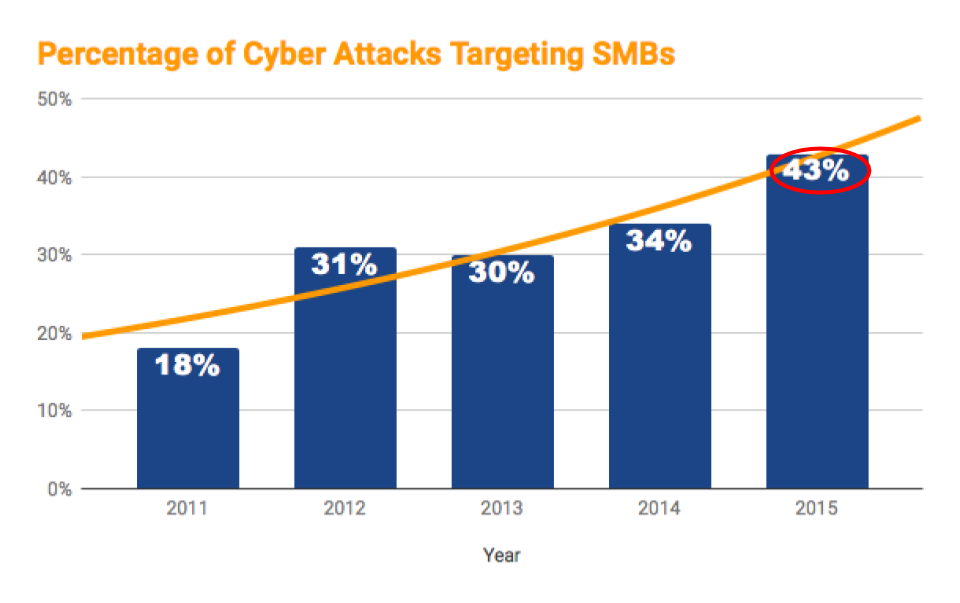 Cyber security is a big deal. Want to know how big? So big that between now and 2021, businesses are expected to spend $1 trillion on it. According to Zion Market Research, the cyber security market is growing at almost 10% per year. Why? Because data and personal information are worth so much more than that.
Recently, Jim Cramer, CNBC's host of Mad Money, said that cyber security is the industry to invest in (CNBC.com). He focused on a few companies specifically, but talked about the industry as a whole, and how it should provide ROI (Return on Investment) for years to come.
Why? Because according to Cramer, hackers aren't going to stop. "Cybersecurity is, unfortunately, a secular growth business, meaning that long-term, hackers and digital terrorists [are] going to keep trying to steal our data and mess up our systems," the Mad Money host said. "That's why I think it's worth circling back to the companies that combat this stuff, especially since the whole cohort pulled back today, so it's a good opportunity. When a secular growth group pulls back, you need to use the weakness to dip your toe in the water."
Cramer talks about a few companies that are on the up and up. Cyberark, Mimecast, Proofpoint, and Palo Alto Networks were on his radar. Proofpoint has grown 700% in 5 years. In response, Cramer said: "Sure, defending mobile apps may not seem as important as defending the demilitarized zone in Korea or crushing ISIS, but there's no denying that Proofpoint is a lucrative business." Do you need another reason to invest? I'm sold!
It's Time To Invest
Finance isn't my strong suit, but I would have to agree with Cramer. Cyber security is projected to grow to a trillion dollar industry in just a few years! That sounds like a good investment to me! If you need more proof, research the trends. From major international corporations to SMBs, cyber security breaches are on the rise. And they don't have any plans on stopping.
Just like I discussed in my recent post about iPhone software updates, new software is being put out all the time. New technology promotes new software, and that means untested software. Bug fixes and updates will always be prevalent and pertinent, because as much as we try, we as humans are the ones that create the software, and we are not perfect.
Imperfection isn't a bad thing, but it means that technology is always going to have vulnerabilities. Cyber security is basically a race against the bad guys to see who finds those vulnerabilities first. That's why security researchers can bring in salaries of $100k or more, and that's why Jim Cramer says it's a valuable industry worth investing in, because there will always be opportunities for hackers to exploit technology, and someone will always be willing to pay to fix it.