You might have seen the big brown and glass building, but cyber security history is being made on the inside. DigiCert is a local internet security company, but one of the biggest certificate authorities in the world, and they are expanding into the IoT market fast. Learn more here!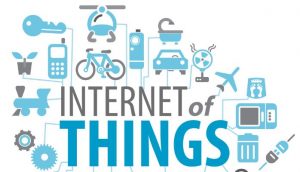 You have probably seen DigiCert's office on your daily I-15 commute as you pass Lehi. It's hard to miss, especially if you have a thing for sharp edges, crisp logos, and really big windows. Okay I like architecture. It's a nice building! Behind the glass, there are a lot of big things going on. They just made a huge deal with Symantec, totaling almost $1 billion. You can read more about that deal here. But they are making more changes at the top of their corporate ladder, and it's all for the betterment of cyber security.
To be honest, before this year I didn't even know what the term IoT meant, and I felt pretty dumb when I realized that my thermostat, watch, and lightbulbs were IoT devices. For those who didn't/don't know, IoT stands for Internet of Things, and refers to the connected/smart devices we employ to improve the quality of life, and the networking and connection between them.
Obviously, this is a relatively new industry. Not as new as you might think, since internet-connected devices have been around since 1982, when a Coke machine at Carnegie Mellon University was reprogrammed to report on inventory, and temperature of the drinks inside. However, the "smart" craze has only been around for a few years, and wearables and smart homes are rapidly becoming the next big thing (maybe they already are).
Since DigiCert is, at it's heart, an internet security company, it's no surprise that they would adapt to the times and expand their security services profile. An announcement made stated that Mike Amadhi was just hired as Global Director of IoT security at DigiCert.
"Mike is a respected voice on issues related to IoT cybersecurity, information security, and standards creation, and his extensive knowledge will help us continue to provide customers with market-leading solutions for securing their connected devices," said DigiCert Vice President of IoT Mike Nelson. "We are excited to have him join our team to advance our critical work."
DigiCert's PKI security solutions are being geared more and more towards IoT solutions (PKI stands for Public Key Infrastructure, I know, lots of acronyms). A lot of the PKI customer base for DigiCert will come from their deal with Symantec.
"We carefully examined our options to ensure our customers would have a world-class experience with a company that offers a modern website PKI platform and is poised to lead the next generation of website security innovation," said Symantec CEO Greg Clark. "I'm thrilled that our customers will benefit from a seamless transition to DigiCert, a company that is solely focused on delivering leading identity and encryption solutions."
Since the deal was made, DigiCert has turned its focus to that seamless transition, and becoming a leading force in the internet security realm. If you need an SSL certificate, look no further, as they are one of the largest and most trusted certificate authorities out there, and they are headquartered just a head turn away from your morning commute.
Quotes were used from the Utah Business website, from an article about DigiCert.