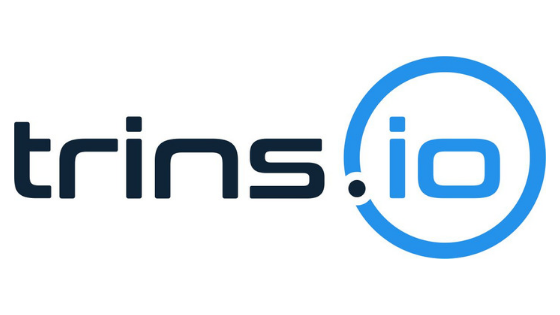 Database Trends and Applications (DBTA) recently released their 2019 list of Top 100 Companies that Matter Most in Data, electing Rubrik, a data management company, a spot among the elite. Why does Rubrik deserve the title? Established in 2013, Rubrik has since been changing the name of enterprise data management. Data Management used to be complex and unreliable, requiring long hours to ensure the backups were successfully taken, transferred to tape, and transported off-site. 
Rubrik has turned complex and unreliable into easy and dependable by simplifying the many moving pieces into one software platform. Clients of Rubrik's include top companies like America's Test Kitchen (AMK) and Cisco.
Rubrik Features
Rubrik's all inclusive software uses Service Level Agreement (SLA) policies to set the frequency of your data backup as well as how long and where the data is stored. Before Rubrik, the process was manual, requiring a significant amount of time to run backups, transfer them to tape, and move them offsite. A person was required to manually initiate each part of the process, from backup increments to driving the truck out the front gate, because there was no automation available. Now, the only time someone has to be involved in the process is at the beginning, when setting up the SLAs (which can be set up in less than a minute) and the few minutes daily for check ins to ensure that the backups are still running smoothly. So how can they do this, you ask? Answer: The cloud. 
One of the biggest differences between Rubrik, and the large data management companies it is replacing, is that Rubrik has integrated its processes into the cloud. It turns out that the cloud makes a lot of difference in recovery time objectives (RTOs), or the time it takes to restore functionality to systems after a sudden data loss. A traditional backup system might have an RTO of days or even weeks because of tasks involved, such as physically having to find the tape, start a new server, and restore the data to the server. Rubrik's RTOs are close to zero, attributed to the fact that they can instantly restore the needed data from the cloud. They can even spin up virtual machines in the cloud with the backups.
Rubrik offers some dearly-needed improvements to data management services, especially on the topic of security. Most appealing is their promise of data immutability. Data immutability means that the data cannot be changed after it has been created and you therefore no longer need to worry about ransomware attacks. It's like diplomatic immunity, but not at all (Am I the only one who thinks of that everytime I hear the word immutability?). Along with data immutability, end-to-end encryption at rest and in-transit (whether the data is on the Rubrik server or being moved to long-term storage) ensures that fraudsters cannot access sensitive information at any point in the backup process. 
Why are people moving to Rubrik?
The cost-savings speak for themselves–America's Test Kitchen (AMK) was able to save 27% of total costs when they switched to Rubrik.  "By switching to Rubrik, we will save hundreds of thousands of dollars over three years in licensing fees, server costs, and tape," said Dustin Brandt, Director of IT for AMK, in an interview for a case study of their Rubrik Solutions. Construction company JE Dunn was able to save even more significantly, 62% TCO savings, as well as saving 90% of their time: "Our backup administration time went from four hours per week to 20 minutes." 
Trinsio
Affordable and easy data management shouldn't just be for industry giants, but for the rest of us, too! Enter Trinsio, a MSP for Rubrik, bringing all of the features of Rubrik's enterprise backup solution to the SMB market by offering a consumption based model with a managed appliance.  This in turn lowers costs, as Rubrik has optimized their hardware for companies who have large amounts of data (hundreds of petabytes). A large share of businesses have only one tenth as much data.
This fantastic innovation brings Rubrik to the small to mid-sized market, which helps improve the security and well-being of the business community. Trinsio is excited to share their services with you! Check them out at: www.trins.io.