Note: Fibernet is the most seasoned ISP in Utah, supplying its residents with high-quality Internet connectivity, especially fiber-based solutions.
In a recent FCC study, ISPs have consistently been performing higher than their advertised speeds.
You can't believe everything you hear or read. If it sounds too good to be true, then it probably is. The sage advice we hear is oftentimes helpful when watching infomercials or being stopped at the kiosk selling acne ointment in the mall. Our wallets are a little fuller when we remain skeptical of the next biggest craze or take peddlers promises with a grain of salt. But according to an article in PC Mag, we can start trusting the promises ISPs advertise.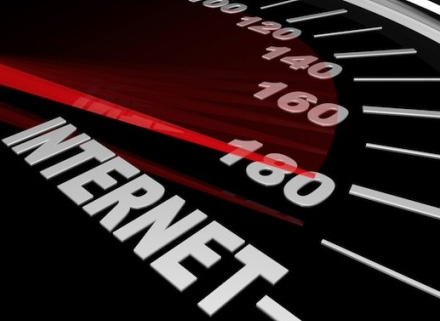 According to a new report published by the Federal Communications Commission, most users in the United States are getting the bang for their buck that they hoped for. On average, Internet service providers are giving 96 percent of the advertised speeds during the highest trafficked hours of the day (7-11pm). Around five ISPs even surpass those advertised rates during the peak traffic times. In a statement, the FCC claimed, "Nearly every ISP is doing a better job this year than last year of delivering actual performance consistent with advertised performance." The quality has increased about 9 percent since 2011.
According to this report and from a public poll, the providers which tends to consistently provide the highest speed are fiber-based ISPs. In fact, they often excel their advertised speed to 117 percent. Cable comes in second, only 1 percent shy of meeting their advertised standards. DSL-based services tend to provide 84 percent of their advertised download speeds.
The FCC also discovered that among the observed ISPs, the download speeds varied from 120 percent to 77 percent of the advertised speeds. The FCC believes this is great news due to it being an incredible improvement from 2011 when those same ISPs numbers ranged from 54 percent to 114 percent. It is typical for Internet speeds to slow down during the rush hour traffic but only slightly. Fiber-based services tend to slow down by .8 percent, cable slows down about 4.1 percent, and DSL showed only slowing down 3.4 percent.
When it comes to uploading, some of the ISPs are performing only slightly under par but most of them are performing at or higher than their advertised standards. According to the FCC, most of the ISPs, on average, were uploading 107 percent of their advertised speeds. But when it comes to the impact of high traffic, upload speeds are hardly affected.
Note: No matter how heavy your traffic is, Fibernet will keep you running at full capacity with its scalable solutions without draining your wallet.
Most of this data was gathered by first hand experimentation by the FCC but if you remember, it released a free broadband testing tool back in 2010 which gauged peoples Internet connection quality and recorded the findings in the FCC databases. But this information was all over the chart because of varying qualities of technology on the users' side such as routers, computers, viruses, etc. To get a better reading, the FCC decided to perform a "more consistent test" which employed automated technologies that measured broadband qualities.
Whether people are attending lectures via webcams, running a business, managing farms and mafia rings, or collaborating, broadband never seems to be quick enough. In some businesses, every second of downtime means bucket loads of money are flittering away. The FCC Chairman, Julius Genachowski, shares the same sentiment saying, "Millions of Americans have improved broadband performance. This is good news for consumers and the economy, but we need to keep pushing for faster broadband speeds and greater capacity." He continues, ""Bandwidth abundance is essential to driving innovation and unleashing the benefits of broadband, including increased education, healthcare, and job-creation opportunities across the country."