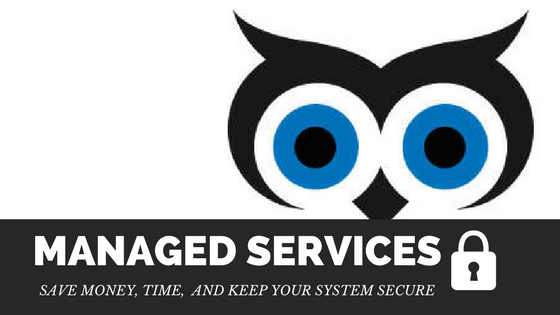 The Coronavirus has the world in a mess right now. Businesses have been forced to go virtual or temporarily shut down; restaurants are trying to adapt by offering takeout and pickup. As of March 30, 30 states in the US have issued statewide stay at home orders,while other states have multiple counties who have issued stay at home orders. And if you've been watching the news closely, you know the Labor Department reported that over 9 million people have filed for unemployment insurance over the last 2 weeks. In a healthy economy, less than half of a million workers file for unemployment insurance each week.
The upheaval that has turned our world upside down is also turning our businesses upside down. This is a difficult time where some business owners are making the tough decisions to lay off workers and cut down on unnecessary costs to keep themselves from going out of business. Others are struggling to maintain regular business operations while employees are calling in sick or working from home.
However, despite the unusual circumstances we find ourselves in, it is crucial to maintain security and compliance to protect our businesses from hackers who are taking advantage of time of uncertainty. Since the beginning of COVID-19, cyberattacks on the World Health Organization have doubled. Additionally, a vaccine testing facility was recently targeted with ransomware. Cyber criminals are not taking the month off to give the world time to recover. 
To all business owners who are wondering how they are going to keep up with COVID-19, we want to help!
Fibernet's Managed Services can manage your IT infrastructure with HIPAA compliance for you, so you don't have to pay a full-time employee. Additionally, by keeping your data in our data center, you are fulfilling other compliance requirements to keep data offsite, and secure. Fibernet takes multiple physical and technical security measures in our data center and with our team to protect your data. You can find more information on Fibernet's data center and how Fibernet can help you remain compliant with HIPAA  and compliance standards here.
Our Managed Services team is made up of credentialed security professionals who are dedicated to keeping your IT infrastructure up to date and secure. Our Managed Services monitors the activity of your infrastructure and regularly performs audits to test for vulnerabilities as well as compliance and software updates. 
Because we want to do our part to help businesses during this time of struggle and uncertainty, Fibernet is waiving contract terms and setup fees for new Managed Services' contracts. For more information about Fibernet's Managed Services projects and options, click here.