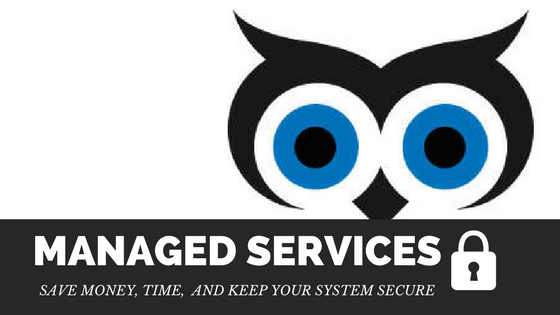 Fibernet's Managed Services can manage your IT infrastructure with HIPAA compliance for you, so you don't have to pay a full-time employee. Additionally, by keeping your data in our data center, you are fulfilling other compliance requirements to keep data offsite, and secure. Fibernet takes multiple physical and technical security measures in our data center and with our team to protect your data. You can find more information on Fibernet's data center and how Fibernet can help you remain compliant with HIPAA  and compliance standards here.
Our Managed Services team is made up of credentialed security professionals who are dedicated to keeping your IT infrastructure up to date-and secure. Our Managed Services monitor the activity of your infrastructure and regularly perform audits to test for vulnerabilities as well as compliance and software updates. 
Because we want to do our part to help businesses during this time of struggle and uncertainty, Fibernet is waiving contract terms and setup fees for new Managed Services contracts. For more information about Fibernet's Managed Services projects and options, click here.