We want to hear the story of your worst ever first date! Celebrate Valentine's Day by reliving your least romantic memories with us!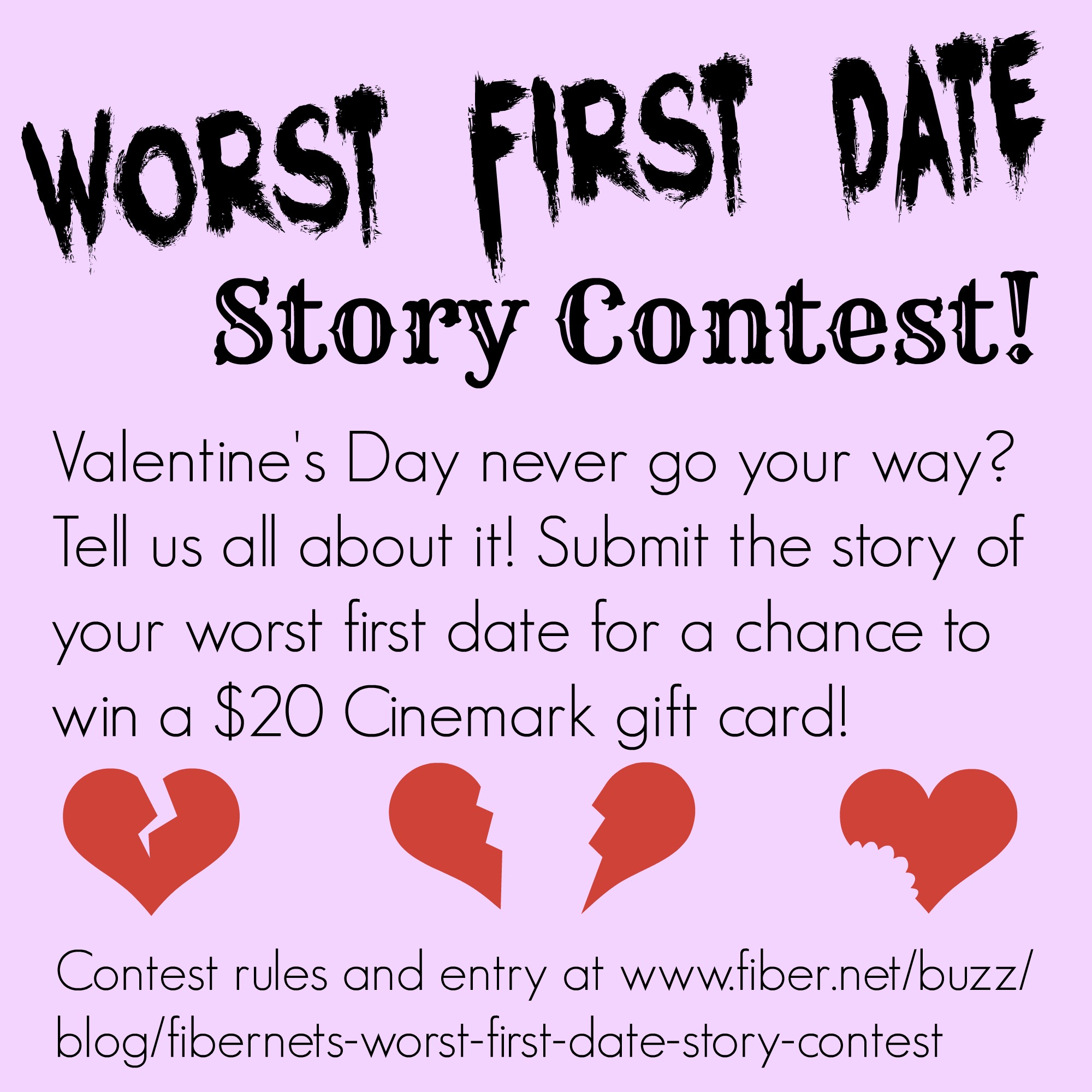 Here's how it works:
Submit your story in the comments below. Please include your email address! (Without an email address, we will not be able to contact you if you win!)
The more embarrassing, the better!
Keep it clean, folks! (You know what this means. We won't publish anything we wouldn't want our grandmothers to read!)
The contest ends Tuesday, 18th, at 11pm.
A panel of Fibernet employees will pick the worst story and announce it on Facebook on Wednesday! The winner will receive an email on Wednesday so we can collect their address and mail them the gift card!
Good luck!
Congrats to our winner, Michelle!