You missed the breakfast buffet, but you can still catch a review of Col. Cedric Leighton's remarks for the Bank of Utah Fall Speaker event, where he said that everyone is susceptible to cyber security attacks. Protect yourself by reading more here.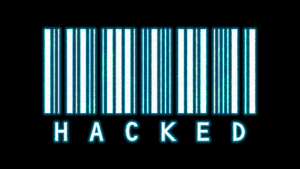 Each year, Bank of Utah hosts an event for their company and others called their Fall Speaker Event. The speaker addresses the audience on a relevant subject that is affecting their lives and investments today. Of course, food is provided, with usually a lunch or breakfast buffet.
I mean, if someone had told me there was going to be a breakfast buffet, I would have attended twice! Oh, and the topic was relevant too. Actually, it was very relevant, because it happened to be about cyber security, specifically on how to help "Utah Businesses Minimize Cyber Risk".
The keynote speaker was Col. Cedric Leighton, former Deputy Director of the NSA, and Military analyst for CNN. Leighton supported key combat operations in the Middle East with intelligence that helped the U.S. Air Force destroy 95 percent of Saddam Hussein's air defenses and save many lives. He spoke on Tuesday and Wednesday on three separate occasions, each with the same message, that "There are two kinds of businesses, those that have been breached and those who don't know they've been breached."
He wasn't saying that right this second, every business in America has been hacked, rather he was saying that if you haven't had the hard experience of a cyber security breach (which then caused you to beef up your cyber security in a major way), you probably don't have enough to protect you right now. Here's what he said:
"There are two kinds of businesses, those that have been breached and those who don't know they've been breached."
""With the advent of the 'Internet of Things,' everyone and every business are at some degree of risk for compromised data," said Leighton. "When you're connected online, your suppliers' lack of cyber security can impact yours. Big things happening around the world can put your business at risk as well.
"You need to realize every time you have a connection to the internet you increase your vulnerability."
The internet is critical to almost all business today. In fact, besides a few niche industries, everyone uses the internet for trading, investments, product and service sales, and all types of purchases. To think that every time you connect to the internet you increase your risk of getting hacked seems crazy! But it's true. 1 billion new phishing scams are attempted every day. Millions of websites are hacked daily. Half of all U.S. SMBs have been hacked in the past 12 months.
Can you stop using the internet? No! No one would make it. The world of business simply requires it. "Even if you do all these things, it becomes a continuous process, because the attack vectors change all the time," Leighton said. "The key watchword there is proactivity." That is exactly what companies need to do, they need to be proactive about their cyber security. Cyber crime is always changing, always evolving. Your cyber security needs to be the same way. Check out Fibernet's newest security services here.