One of the best parts of the fall holidays is decorating. Having a festive home can really put you in the spirit of Halloween. But what about your office space? Most of your week is spent at work – why not decorate that area too?
Our Fibernet online marketing department decorated their area for about $20. What was the secret to our spooky success?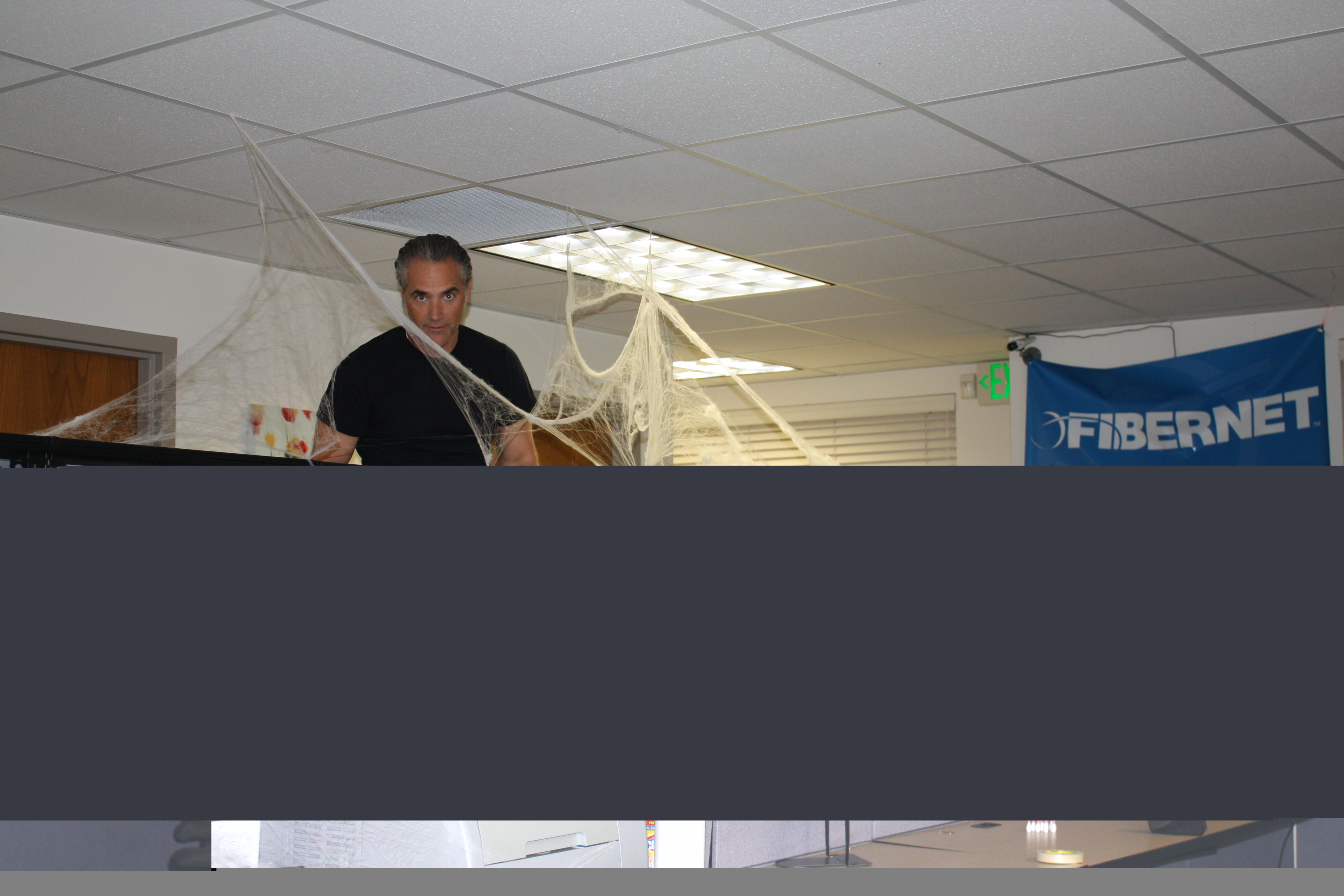 Be creative. Pinterest is a great place for finding DIY decorations using every day materials. We made a body outline using masking tape. Creating the detached head took a little more work and skill, but outlining the body itself only took about 20 minutes.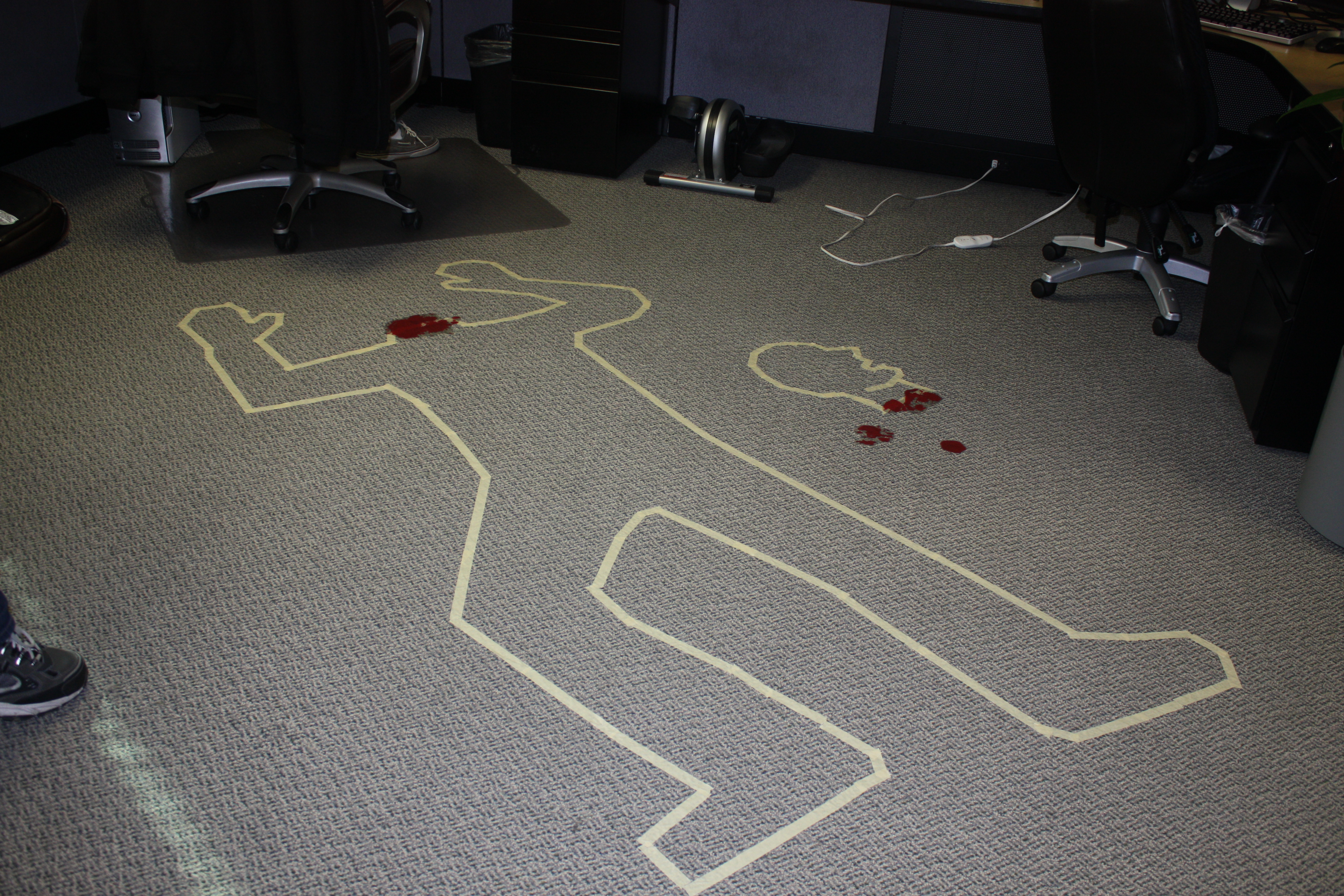 Use the space you have. Obviously, you can't use space you don't have, but what I mean by this is thinking about your office first, and then buying decorations. One of our employees wanted to cut our space off from the rest of the building by hanging a black curtain in our doorway. We also used our ficus by wrapping it in orange Christmas lights.
Use decorations in unusual ways. The black curtain we ended up using is actually a plastic tablecloth.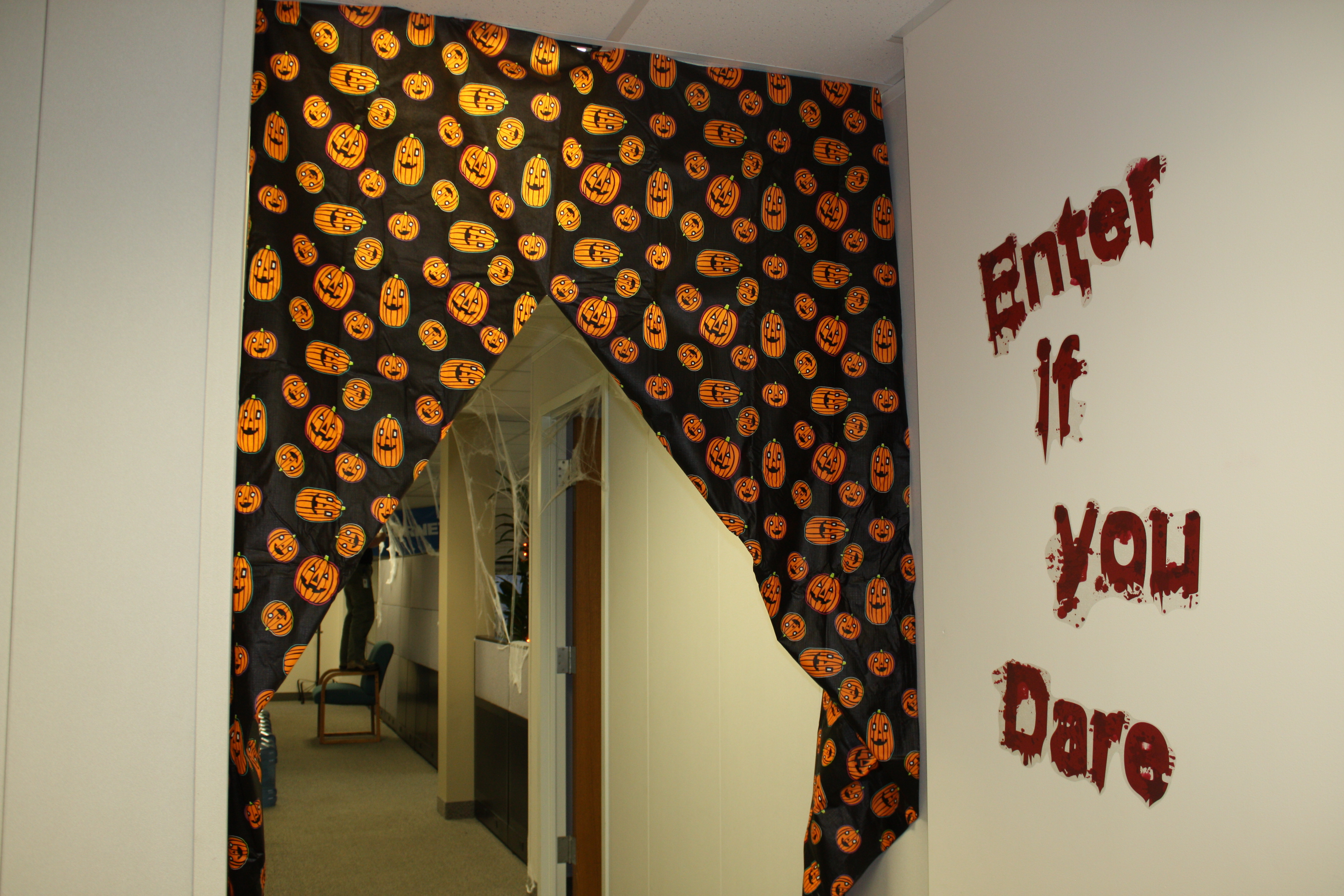 Have fun! The whole point of decorating your office is to make everyone a little happier. If you aren't having fun with your decorations, then switch gears. We really liked putting fake blood splatter on our "victim" and creating a backstory for him.
How did you decorate your office space? Send us some pictures in the comments!