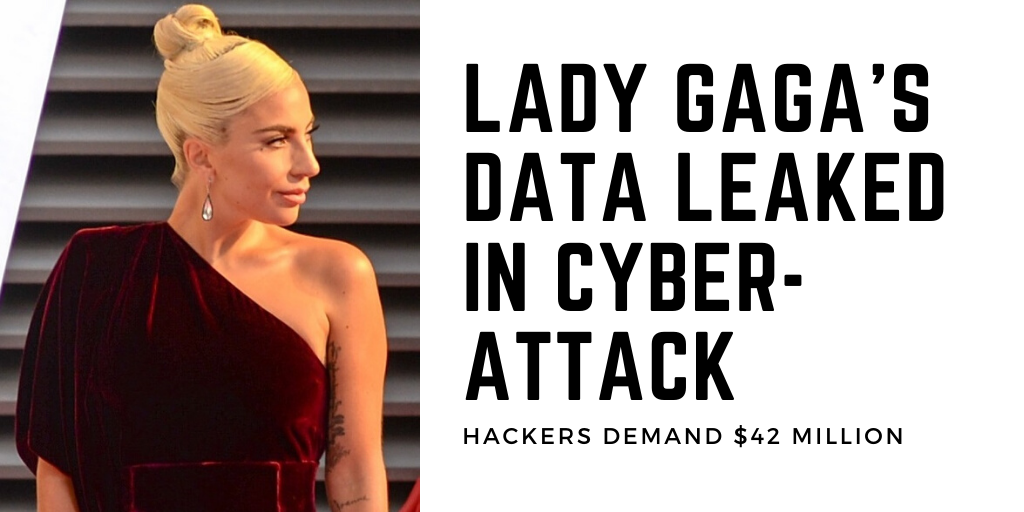 What do Madonna, Lady Gaga, Bruce Springsteen, and Nicki Minaj have in common? Besides being celebrities they are all victims of a cyberattack. Yes, no one is safe from cyberattacks, not even the rich and famous.
In May, a prominent entertainment law firm, Grubman Shire Meiselas & Sacks, was attacked with ransomware. The firm received a demand from a hacker group that they either pay a ransom of $21 million or have stolen data leaked on the internet. In compliance with federal criminal law, the firm chose not to pay the ransom. The hackers responded by increasing the ransom demand to $42 million and releasing 2.4 gigabytes of information including contracts and other documents from Lady Gaga. They also threatened to dump President Trump's dirty laundry even though the President is not a client of the firm.  
Could this cyber attack have been prevented? "Despite our substantial investment in state-of-the-art technology security, foreign cyberterrorists have hacked into our network and are demanding $42 million as a ransom," a spokesperson for Grubman Shire Meiselas & Sacks told Rolling Stone. It appears that even though the law firm had cybersecurity precautions in place they were still hacked. Brett Callow, a threat analyst for Emsisoft (an antivirus software maker), said the law firm's options to get their data back are to restore backups or pay the ransom. "Ransom is hugely profitable," said Callow.  Emsisoft estimates that ransomware collectively swindles victims out of $1.9 billion annually in the U.S. and, globally, about $25 billion. 
So what is ransomware anyways? Ransomware is a type of malware that threatens to publish the victim's data or block access to it unless a ransom is paid. Paying the ransom is against federal criminal law and even though some companies/individuals give in to paying the ransom, the hackers frequently leak the information anyways. 
In speaking about the public nature of the Grubman Shire, Meiselas & Sacks data breach, Callow says, "In some ways, this is a good thing. It may shine more light on the issue…There are a whole bunch of groups that steal and publish data. They've stolen information from banks, people's credit card numbers are online, tax returns, veterans' PTSD claims, medical records, missile schematics…you name it, it's online. And most people have no clue it's going on." 
One way you can check to see if your data has been sold or published is to go to haveibeenpwned.com and search your email address to see if it is on any compromised lists.
 Not only could you lose your data with a cyberattack but you could also damage your reputation leading to a loss of customers or maybe even to the termination of your business.  Fibernet has a team of experts who are committed to helping prevent your business from cyberattacks. Some of our cybersecurity features include external network access scans, internal vulnerability scanning agent, up-to-date SSL certifications, secure log management, centralized user access control, Webhost server protection. These features add more layers of security to your data. We also have an ideal setup for data back-up and block-level storage. When it comes to cybersecurity, let Fibernet help you prevent future cyberattacks.