Explore Cyber Security Compliance is an event for SMBs and local manufacturers, hosted by Utah PTAC and the U of U MEP Center. If your company has a government contract or subcontract, you are required to adhere to new NIST cyber security standards by December 2017. Check out this event to know what you need to do.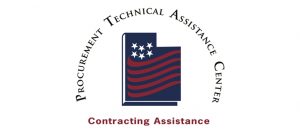 "DID YOU KNOW SMALL TO MID-SIZED BUSINESSES ARE HIT BY CYBERATTACKS 4,000 TIMES A DAY? IS YOUR COMPANY PREPARED?" This is the description header for a cyber security event being held at Salt Lake Community College on August 29. The event is called Explore Cyber Security Compliance, presented by Utah PTAC and the University of Utah.
The event is meant to educate local owners and employees of small/medium businesses about cyber crime and what they can do to prevent it. Beyond this, the event is geared towards manufacturers, specifically those with government contracts or subcontracts. The U.S. National Cyber Security Alliance has created a set of guidelines that all contracted manufacturers must adhere to by the end of 2017. This event is meant to help business owners know what needs to be done at their companies so they can comply with the requirements.
Why should you go?
Why do manufacturers need to worry about cyber security? If you make furniture, or mattresses, or tractor parts, or blenders, why do you need protection from cyber attacks? While other industries may be bigger targets for cyber crime, manufacturing is an industry where outdated computers and point-of-sale systems can be easily manipulated and hacked. This event is to help manufacturers realize the need to cyber security in their own company.
Presentation
Attendees will first hear from Pat Toth, a Supervisory Computer Scientists and cyber security expert from the NIST (National Institute of Standards and Technology). She served in the Navy as a Cryptologic Officer, and was awarded a Joint Service Achievement Medal and Defense Meritorious Service Medal for her work on the rainbow series of computer security guidelines while assigned to the National Security Agency.
The new NIST standards for manufacturers will also be presented. Called the NIST Special Publication 800-171, They delineate what requirements these contractors need to follow. Here is a PDF version. The publication is 76 pages long, with probably more than a few unnecessary parts, so if you want to learn about the standards, this meeting would be the place to do it.
Live Product Demos
There will also be live product demos of cyber security solutions that are meant to be used in conjunction with the NIST standards. These demos will help attendees see how to use different softwares, products and services, and help them learn what they need, and which products will be a best fit for their company.
Sponsors
This event is sponsored in part by the University of Utah's MEP (Manufacturing Extension Partnership) Center. It is place for manufacturers to be educated and improve their productivity and technological performance. It's goals are to reduce cost and increase jobs and revenue for local companies. Their mission is very similar to the purpose of the event, and so have come to demo and offer advice to local manufacturers about cyber security.
The event is free to the public, you can sign up here. If you want to learn more about cyber security, check this out! If you want to stay updated on what's going on in your community and in the world in cyber security, follow this blog for daily reads!