After last week's announcement, there doesn't seem to be much faith in the SEC. However, could new cyber security task forces save the day? Read more about the new moves the SEC is making here.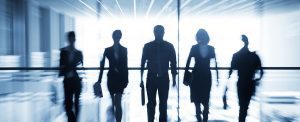 I guess Stephanie Avakian read my article. The SEC has been under fire recently for its neglect of cyber security threats, and personnel changes have not seem to have done a whole lot for them. However, Yesterday they released a press statement, announcing "Enforcement Initiatives to Combat Cyber-Based Threats and Protect Retail Investors".
Guess our two new co-directors of enforcement decided to come to work. In a nutshell, they are forming a Cyber Unit, whose objective is to "focus on cyber related misconduct." They are also creating a Retail Strategy Task Force, which is set to " develop proactive, targeted initiatives to identify misconduct impacting retail investors."
Cyber Unit
As far as the Cyber unit is concerned, nothing seems more pertinent to our co-directors than cyber security. "Cyber-related threats and misconduct are among the greatest risks facing investors and the securities industry," said Stephanie Avakian, Co-Director of Enforcement.  "The Cyber Unit will enhance our ability to detect and investigate cyber threats through increasing expertise in an area of critical national importance."
Leading the Cyber Unit is Robert A. Cohen, current Co-Chief of the Market Defense Unit. He will continue to take point on both units. Under his wing, the Cyber Unit is set to accomplish the following:
Market manipulation schemes involving false information spread through electronic and social media

Hacking to obtain material nonpublic information

Violations involving distributed ledger technology and initial coin offerings

Misconduct perpetrated using the dark web

Intrusions into retail brokerage accounts

Cyber-related threats to trading platforms and other critical market infrastructure
Retail Strategy Task Force
According to the SEC, "The Enforcement Division has a long and successful history of bringing cases involving fraud targeting retail investors, from everything involving the sale of unsuitable structured products to microcap pump-and-dump schemes." This is the continued hope for the retail division.
That come from the top, where Steven Peikin, the other Co-Director of Enforcement stated: "Protecting the welfare of the Main Street investor has long been a priority for the Commission. By dedicating additional resources and expertise to developing strategies to address misconduct that victimizes retail investors, the division will better protect our most vulnerable market participants."
Can We Trust Them?
So what does all this have to do with you? As a businessperson, you probably have at least some interest in the SEC's workings, and what they do to protect you and your investments. Just like you need cyber security for your home and business, you need it for your money too. That's just the way the world is headed, and the way it has to be. You can't get by without it anymore. If you do, you'll be stuck floundering like they are, trying to make new changes as fast as they can so they can keep up with the ever changing world of cyber crime. Jay Clayton, SEC Chairman, reported to the Senate Banking Committee yesterday, stating that they are "under constant attack" and admitted to needing more cyber security. Hopefully they get it. Quick.
If you're not about to wait for the SEC, learn more about how you can protect yourself and your business with Fibernet's cyber security services. Get a free Vulnerability Scan and security audit today! Click here for more info.