Sheila Jordan, CIO of Symantec, was recently interviewed about the current happenings of the cyber security world. Check out what she said below.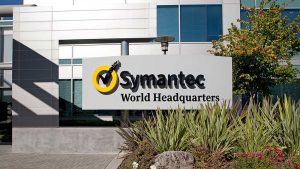 Sheila Jordan is the CIO of Symantec, the largest cyber security company in the world by revenue. You might've heard of them, but you definitely have heard of their products and/or subsidiaries. Norton Antivirus, LifeLock Identity protection, FireGlass, and others. They recently made a $1 billion deal with Digicert for certificate authority software.
Representing her company, Jordan was interviewed by Forbes Magazine to discuss recent acquisitions, and the integration of all these products and more into a formidable "cyber defense platform". Forbes asked her a lot of questions about how her position (CIO), which is a relatively new C-level executive position. They also discussed how Symantec, through their acquisitions and innovation, are creating great products for all business models.
For example, they discussed the purchase of BlueCoat. Jordan said that "Acquiring Blue Coat gave us the opportunity to improve the security posture of our small, medium, and enterprise customers." Symantec has many different products, and offer a range of services for all sizes of business, and even personal services.
Jordan proudly stated that all products and services offered by Symantec are proprietary, or acquired, then modified and rigorously tested before delivering to the customer. "We have a program called CustomerONE through which we test the products in alpha and beta stages and provide iterative feedback to the product teams" Jordan said. " Then, when products go into production and we begin to integrate them, we provide more information about what we are seeing and learning. There is constant communication across the product. With our CustomerONE initiative, we document the deployment of our products."
Symantec says they have "the opportunity to improve the security posture of our small, medium, and enterprise customers"
One of the hardest parts about staying protected as a company is staying updated and current amidst changes. For Symantec, constant adaptations due to divestiture and acquisition have caused a lot of change. Jordan commented on how they have adapted to the changes very well.
"When absorbing companies, we think about systems of integration and engagement, but integrating companies also gives us the opportunity to transform processes. Symantec has been transforming how we do work by simplifying and reducing complexity. For example, our product SKUs, channels, and distribution networks had all gotten overly complex. We have taken this opportunity to not just integrate, but to transform the business to be simpler, more agile, and to improve our speed-to market. We have done that on the enterprise security side with Blue Coat and we are in the process of doing that with the LifeLock integration on the consumer side."
When asked how Symantec could stay on top of it, she only had a few words. "Staying current can be a challenge. Sitting in Silicon Valley helps a lot." When asked about the state of the cyber security industry, she answered, "The bad guys are smarter, they are staying longer, and they are more targeted. The IT landscape is also changing with more SaaS, public cloud, IoT, and mobile. These changes mean we have to think about layers of security…. More integration means a better security posture because there are less white spaces."
Don't get caught in the white space. Take the advice of the CIO of the biggest cyber security company in the world, and stay updated. This is not a promotional article for Symantec, but rather an informative piece about a prominent CIO and happenings in the cyber security world. To learn more about what's going on in the cyber security world, keep following this blog!