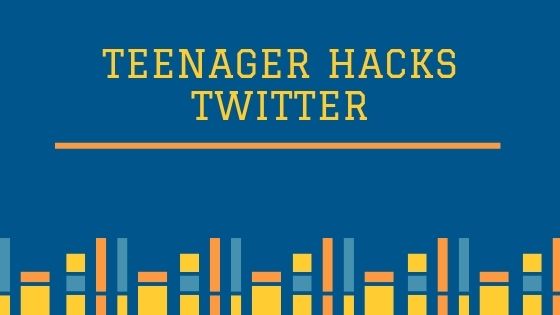 17-year-old Florida teenager, Graham Clark, was arrested in connection with the biggest security and privacy breach in Twitter's history. Clark is responsible for taking over the accounts of famous people such as President Barack Obama, Joe Biden, Bill Gates, Elon Musk, Kanye West, Apple, and more in an attempt to steal bitcoin. Clark didn't act alone as two other individuals, Nima Fazeli, 22, and Mason Sheppard, 19, are being charged for their part in the conspiracy.  
Clark is allegedly the "mastermind" behind the scam. He was the one who supposedly pretended he was a Twitter IT employee and tricked an actual Twitter employee into giving him credentials to access the customer service portal. So far there are 30 counts of felony against Clark and it appears he will be tried as an adult. 
Clark's plan to steal the identities of prominent people, post messages in their names directing victims to send Bitcoin to an account was carried out on July 15th.  On July 31st, officials had Clark in custody.
Hillsborough State Attorney Andrew Warren said, "This could have had a massive, massive amount of money stolen from people, it could have destabilized financial markets within America and across the globe; because he had access to powerful politicians' Twitter accounts, he could have undermined politics as well as international diplomacy. This is not a game…these are serious crimes with serious consequences, and if you think you can rip people off online and get away with it, you'll be in for a rude awakening, a rude awakening that comes in the form of a 6 AM knock on your door from Federal Agents."
Clark's first court hearing was cut short as some pranksters Zoom-bombed the virtual proceedings with profane, racist, and even a pornographic outburst. Clark's defense lawyer was trying to argue for a reduced bond which is currently set at $725,000 and for partial reinstatement of Clark's internet access. The proceeding turned out to be less than 25 minutes long when the Florida judge decided to terminate it due to the Zoom-bombing. 
The Judge, Christopher Nash, did come up with a final decision for Clark's bond. Although Nash wouldn't reduce the bond he wouldn't require Clark to show that the source of money used to post it did not come from criminal activity.
It appears that Clark has a history of online troublemaking. According to some of his friends, at the age of 10 Clark was playing Minecraft and scamming friends out of their money.  By 15 he had joined an online hackers' forum and by 16 he started to dabble in Bitcoin. Although never charged for it, it appears he has stolen around $856,000 of cryptocurrency.  
It was no surprise for Clark's online acquaintances when they found out he had been charged for hacking. "He never really seemed to care about anyone but himself," said Connor Belcher, a gamer known as @iMakeMcVidz who had teamed up on a separate YouTube channel with Clark before becoming one of his online critics. 
It certainly raises questions that someone so young could get past the defenses of a Silicon Valley giant.