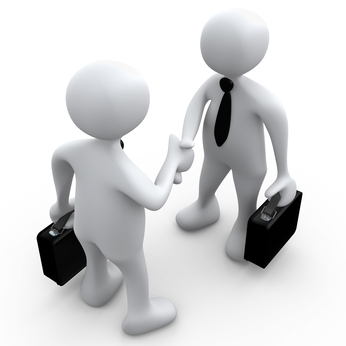 Leads are the lifeblood of most businesses, online or offline. Your salespeople need potential clients to work with or they'll probably go stir-crazy.
It's also nearly impossible to put together an effective budget for marketing strategies that you've never used before. You don't want to spend thousands on a billboard, or pay for expensive online banner ads if you don't know what the return will be. Your company wants to generate leads, but doesn't want to dedicate money when the ROI is unclear.
You're stuck in a rut and your company isn't growing.
So, what can you do?
The good news is that some of the most effective lead-generating activities for your local business are free. Of course, not all free strategies are created equal. Cold-calling and door-knocking are great for some businesses, but we'll set those aside for this article.
Craigslist
No, Craigslist is not just a scam-riddled job posting site. They have sections labeled "for sale" and "services." Anything your company offers should fall under one of those two sections. With some creative ad copy, you can find some interested parties. Of course, you can target specific areas, such as Provo/Orem.
This strategy is especially effective for a smaller company, especially for services like hair styling, fixing computers, or landscaping businesses.
Craigslist also offers discussion forums for over 70 topics. If your company offers computer repair, you could easily jump into the "comp" forum and give people some helpful computer advice. You'll be able to draw attention as an expert, and they'll likely click on your username to find out more about you (and your company!).
LinkedIn
Using LinkedIn is a fantastic strategy for any type of company. The site's most useful feature for business is the ability to search for specific job titles in specific areas.
For example, maybe you've developed a product and you'd like to market it to entrepreneurial people. Using the search bar, leave the drop-down bar on "People," and type in "entrepreneur."  You then have the option to select a city. Selecting Provo, for example, gives you 1,049 results.
Basically, you've just given yourself over 1,000 people, in your area, that are your perfect target audience for your product! Now you can begin building relationships with people on that list, and getting the word out about your product.
Or, if you sell computers or computer services, you can type in IT, CTOs, designers, or a dozen other demographics that would be interested in computers. The possibilities are out there, and an assertive businessman can generate lead after lead on LinkedIn.
Referrals
This might be the easiest and the most effective of any lead generation strategy. When a current customer refers another, that potential client already knows someone using your product or service. That recommendation coming from a friend is 100 times more valuable than a salesman's pitch.
This can be as easy as "do you know anyone else who would be interested in our service?" A great time to ask for referrals is right after a client gives you positive feedback.
Have you discovered a creative and low-budget way to generate leads? Share your ideas with us!