Note: Without a high speed Internet connection, Utah businesses wouldn't be able to compete with other national competitors. Click here to learn more about giving the speed of your business a boost with Fibernet.
The University of Utah and BYU's graduate and undergraduate entrepreneur programs were ranked in the top twenty nationwide by the Princeton Review.
More than ever before, starting a business is the goal of many college graduates. Students can start a business more easily than ever before thanks to the Internet, and technology in general. To start a business today, all you'd need is a great app or website idea and suddenly users from all over the globe are buying your product or service out of an app store. That's not to say that starting a business doesn't take hard work and training, which is why entrepreneurship programs in universities across the United States have been growing in the recent past. In addition to ranking universities in general nationwide, the Princeton Review has also released a list of the top twenty entrepreneurship programs in the nation and the University of Utah and Brigham Young University both made the list.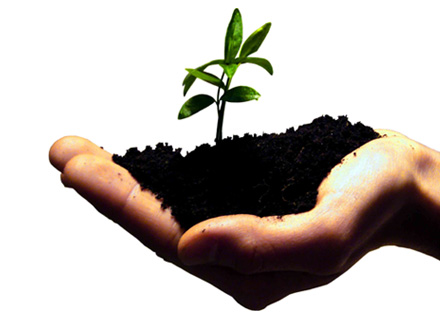 Not only did both graduate programs make the list, but both undergraduate entrepreneurship programs also received the honor. The list comes from an annual survey that the Princeton Review sends out. Yesterday the results were published in the Princeton Review and the Entrepreneur magazine. BYU's graduate program came in third, one spot down from its ranking in 2011. This was the University of Utah's first time on the list and it came in at spot fifteen. For the undergraduate top twenty, BYU came up to number six, and the University of Utah dropped one spot to seventeenth. The only other school that had both undergraduate and graduate entrepreneur programs ranked in the top ten like BYU was Wellesley's Babson College. The University of Utah was among nine schools total that had both graduate and undergraduate programs in the top twenty, including Washington University in St. Louis, Arizona, Temple, North Carolina, Missouri-Kansas City, and Depaul.
Note: Entrepreneurs may be able to work out of the basements, but meeting clients requires a professional office space. Click here to learn about Fibernet's virtual office suites which help businesses present a professional face to clients and investors.
The survey from the Princeton Review covers 2,000 colleges and universities and asked questions about academics, students and faculty, and opportunities for experience and learning outside of the traditional classroom. More specifically, the survey queried respondents about the number of entrepreneurship courses taught, how available mentorships and internships are, what percentage of the previous graduating class launched their own businesses, what percentage of faculty had started, bought, or run a successful business, and finally how much prize money each school offered its business-plan competition winners.
The results for BYU and the University of Utah reported that over ninety percent of both programs faculty were or are entrepreneurs, and both schools set aside hundreds of thousands of dollars to award the winners of the annual business-plan competition. BYU has been running its undergraduate entrepreneurship program for twenty-three years now, and half of its recent graduates have stared their own businesses. In the past seven years, the University of Utah has contributed to more than one hundred start-ups and has helped its students pay for legal expenses, accounting and financial services, websites, and work spaces. Most of the aforementioned start-ups from the University of Utah have remained here in Utah.
Stephen Liddle is the academic director of BYU's Rollins Center for Entrepreneurship and Technology. In the original Desert News article, he stated, "Some programs do a great job with technology transfer and helping to commercialize university research. At BYU our focus is to inspire students to start businesses as soon as they're ready, and this could be while they're a student. To this end, the program encourages students to explore and experiment with ideas early on. We also invest a lot of time and effort in developing a mentorship network. We bring in entrepreneurial role models who can help our students see the potential landmines."
Troy D'Ambosio is the director of the University of Utah's Pierre Lassonde Entrepreneur Center. He said, "While it hasn't been a specific goal of our program to be included in these rankings, we're very excited that it's happened and see it as a recognition of our efforts to build this program. Beyond the rankings, there are three things which differentiate our entrepreneurship program from others out there: first, our unique experiential learning opportunities; second, a core program which involves students from business, law, science, and other disciplines; and third, scholarship dollars from the Pierre Lassonde endowment."
To read more about Utah's stellar higher education institutions, check out our blog post about Utah universities offering more and more online education.