Note: If you prefer the classroom to a website and self-directed learning, you may be interested in hosting your own server in your own colocation suite, instead of in the hubbub of a traditional data center. Check out Fibernet's colocation suites today.
Weber State, Utah Valley University, University of Utah, and BYU (to only name a few) are offering more and more online classes to accommodate students.
Education is a big part of Utah culture, particularly because of the high number of impressive universities in the state. Traditionally, the college experience has always been the struggle between having enough late night fun and still being able to wake up in time to make it to your first morning class. More and more universities are recognizing that despite the party stereotype, students simply have to work to pay their way through these classes and can't always adhere to a strict class schedule. In Utah for example, the number of online learning opportunities from well-known four-year universities is growing, perhaps due in part to the increase in home Internet availability.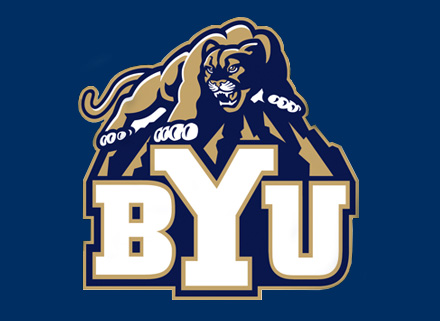 Because of online classes, students are able to hold down jobs in different cities, or live in an area with cheaper rent than what college towns can offer, and still get an education. Technologies like interactive video conferencing (IVC) allow for hybrid courses, that allow students to have a feel of the classroom that might help some learn better, while still getting the flexibility of learning online. Senior director of Distance Education at Utah Valley University Dan Clark said, "whether [distance education] is their first choice or their last choice, it's another option."
Specifically at Utah Valley University (UVU) there are 33,000 students. Last year, thirty-eight percent of that student population used some kind of distance learning tool. Clark is predicting that this year that percentage will jump to above forty. At the University of Utah, director of Teaching and Learning Technologies Cory Stokes has been watching the exponential rise of online class enrollment. "In 2001, we had about 1,200 students in online classes. This fall we expect to have 12,000," Stokes said. Being able to support that much traffic also means that the university needs to have the infrastructure in place to ensure their servers can support that many students.
It might be interesting to note that although the number of students trying out online learning for at least one of their classes is growing, there are still only a very small number of students choosing to take online classes exclusively. Stokes reports that there are only two hundred students at the U of U that take just online classes. More often than not, students instead take one or two courses electronically, and the rest of their semester load comes from classes that require on-campus attendance. Right now, the University of Utah offers 315 online classes and adds ten to fifteen every year.
Note: As residential Internet offerings improve, so do business Internet offerings. Get faster, more reliable Internet from Fibernet today to better serve your customers and keep your office efficient.
Weber State also has a large offering of online classes. For fifteen years, the university has watched the growth of the number of students opting for online learning. In 1997, reports Andrea Jensen (director of WSU Online), there were seventy-seven students taking online courses. In one month, there will be over 12,000 students taking online classes, which comprises over thirty-eight percent of the total student population. Undoubtedly, this also means that universities are beefing up their online security to ensure their students protection online while taking distance learning classes.
BYU has given students a slight alternative to what is usually considered the standard online course approach. The university lets student take what are called independent study courses, which give students a year to complete a regimen of coursework, instead of just a semester. The downside is that those courses cost money on top of any tuition a student pays for taking courses on campus. For the first year ever, BYU is going to offer twelve online courses that students can take that will be covered with their standard full-time tuition payment. Students will be required to finish these classes within one semester to receive credit for them, however. For any students looking to jump on this new opportunity, start looking towards next semester; each of the twelve classes had only twenty-five slots available and filled up the same day registration for them was opened.
From the huge availability of fiber networks we discussed earlier, and the other perks of doing business in Utah, it seems a more technology-focused education is another reason to appreciate the Beehive state. To read more about technology innovation in Utah, check out our blog post about Utah's stellar home Internet access ranking compared to the rest of the nation.