Note: Businesses as large as Vivint need fast Internet connections to keep customers and employees happy. If you have a business, check out Fibernet's business Internet today for quick upload and download speeds and unbeatable reliability.
Private-equity firm and east coast-based, Blackstone is purchasing Provo-based security systems company, Vivint, for over two billion dollars.
Earlier this week it was announced that the home automation, security, and solar power equipment services company Vivint is being bought by the private-equity firm Blackstone. Vivint is based in Provo and is well known in the area for its summer sales program which attracts thousands of young adults every year. The deal is particularly newsworthy because Blackstone will be buying Vivint for over two billion dollars. That means this might be the largest tech acquisition the state of Utah has ever seen.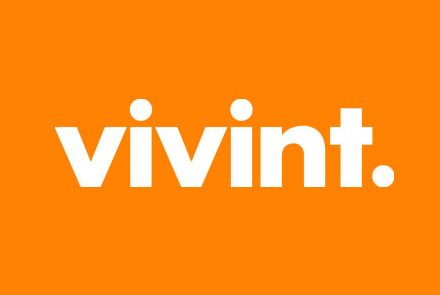 Blackstone is based in New York and is headed by Stephen A. Schwarzman. The firm has also signed the necessary paperwork to buy out the shares from the other Vivint investors Goldman Sachs, Peterson Partners, Jupiter Partners, and maybe other individual owners. This information came primarily from Vivint CEO Todd Pedersen in an interview a few days ago with the Salt Lake Tribune. Pedersen founded the company in 1998.
The sale is expected to finalize before the end of 2012. Pedersen went on to say, "We think that's good for Utah. Headquarters are going to remain here. We've been growing a lot. We think this is going to supercharge the growth we have and for the future." Although the company is being sold, Pedersen has said that he will stay as the CEO and retain his financial stake in Vivint. That stake was substantial enough to make him the largest shareholder, prior to this buyout.
Before it was known as Vivint, the company was called APX Alarm Security Solutions. For the past few years, its growth has been substantial. This is part due to the products the company started offering for home automation, in addition to security systems. The home automation system comes with a panel that is installed in a customer's home. Additionally, Vivint has begun selling solar panels and installing them in customer's homes.
Last year when the company re-branded to be known as Vivint, it was making $20 million USD a month in revenue. As of yesterday, the company announced it was making over $30 million USD a month in revenue. Pedersen also said that he expects the company to be making $35 million USD in monthly revenue in the very near future. Right now the company employs 2,800 full-time staff members, but during the summer sales season, another 3,000 sales people are hired to go door-to-door selling systems. Also, they only sell in North America. Installation is a one time-fee and Vivint charges recurring monthly fees for monitoring services.
Note: If you'd prefer someone monitoring your servers instead of allocating the manpower and energy that could be better served elsewhere in your tech department, start using Fibernet colocation today.
Blackstone describes itself as "one of the largest independent managers of private capital in the world, with assets under management of $166.2 billion as of December 31, 2011." Pedersen guesses that Blackstone will maintain Vivint for five to ten years then sell the company again to make a profit. By way of comparison, other massive tech deals in Utah include Adobe purchasing Omniture for $1.8 billion USD in 2009, Novell buying WordPerfect in 1994 for $1.4 billion USD, and Symantec acquiring Altiris in 2007 for $1 billion USD.
Despite the growth and the influx of summer sales associates, Vivint has had its share of customer service problems. The Better Business Bureau gives the company a B minus grade and reports that Vivint received 1,060 complaints in the past three years. CEO of the local BBB office, Jane Driggs, says that the company has been easy to work with however, and that 1,060 complaints aren't that many for a company with as many customers as Vivint.
To read more about Utah business relationships, check out our blog post about the organizations that Fibernet sponsors.