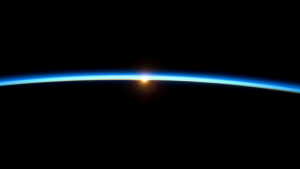 What is on the horizon? Horizon 2020. No, that does not mean the horizon is going to have 20/20 vision. That's the name the European Union has given their biggest research program ever. It has nearly $90 billion of funding, not including the private investment money.
Under this program is a smaller project called Protective, which deals with the cyber security of the European Union. Partners include the University of Oxford, Athlone Insitute of Technology, and Darmstadt University of Technology.
They have created a unique detection and monitoring system to combat cybercrime that is currently undergoing testing. It employs a "smart awareness tool" for managing the cyber threats, and has enhanced awareness systems. It works to but up a barrier from cyber threats such as viruses and DDoS attacks. It's real-time aspect will ensure ease of protecting vulnerable computers.
Mary Pidgeon is an engineer at Athlone Institute of Technology and she says that cybercrime has reached the point of "epic proportions…The significant growth in malicious  activity online, helped considerably by the proliferation of new technologies, means that cybercrime is now costing the world economy 600 billion euros annually."
Cyber attacks have become one of the biggest threats to modern day life and society, and Protective is hoping to create a system where information can be collected and made available to help people make informed cyber security decisions. Hopefully with more research and shared information, we can all look forward to a more secure horizon.