Protecting Your Family From Harmful Material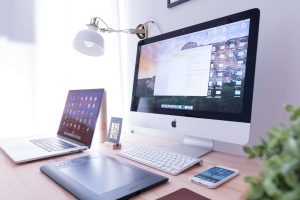 Content Filtering
Content filtering is used to ensure materials harmful to minors are not able to be seen while using your Internet Service. There are a variety of tools or systems that are used to provide "Content Filtering."
In-Line: An in-line filter is typically administered by the ISP and is a completely hands-off approach to filtering. The ISP chooses what content to filter, and what not to filter, and blocks any filtered content from being accessed over the ISP's supplied Internet Service
Browser Based: Some browsers offer tools or plug-ins that give the user a limited set of controls over what content can be viewed using the browser. This is often controlled through a password interface to prevent unauthorized changes or disabling of the service.
DNS Based: This service is implemented either by the ISP (by the supplied DNS/Name Servers for the Internet Service) or by the user intentionally picking which DNS Servers are configured for the Network Connection of the device being used. Certain URL's (blocked content) will return a different IP address when accessed that typically will bring up a web page indicating the content has been blocked.
Application: Applications on a computer/laptop or phone can be implemented to control what content is viewable or not via this device. Typically, these applications are controlled either through local, password protected interface, or through an on-line portal.
Parental Controls: These controls are typically implemented by the Operating System Vendor (ie. Microsoft, Google, Apple) and allow a parent to have control over what content can and cannot be accessed via a given device.
S. B. 205 2019
Utah Code Section 76-10-1231 (2o19, S.B. 205):
(1) (a) Upon request by a consumer, a service provider shall filter content to prevent the transmission of material harmful to minors to the consumer.
A service provider may comply with Subsection (1)(a) by engaging a third party to provide or referring a consumer to a third party that provides a commercially reasonable method of filtering to block the receipt of material harmful to minors.
Recommendations
As the Internet has evolved over the years, the various solutions to providing effective Content Filtering have diminished or been replaced by other methods. For over 20 years Fibernet has provided Content Filtering tools to parents in the hope that children would be protected from the myriad objectionable content all over the Internet. Due to the extreme volatility of content, systems, applications and services on the Internet, these methods have proven so ineffective, that Fibernet has chosen not to provide a solution directly. Here are a few suggestions as to tools that might prove useful:
However, Fibernet would recommend a "Parenting" approach to content filtering. The solution simply means to keep a careful watch over your children's Internet usage and control, where, how and when that usage is allowed.
https://www.commonsensemedia.org/articles/parents-ultimate-guide-to-parental-controls
Nothing is 100% Safe
Fibernet would like to categorically state that no method of content filtering is 100% effective (in fact much much less). Every tool or system has holes, gaps, flaws or vulnerabilities.