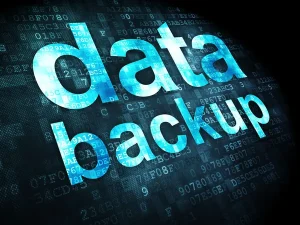 Data Backup and Block Storage
Fibernet has one of the most ideal setups for data backup and block level storage.
Backup to Fibernet's low disaster risk facility in Utah
Managed IT services are available to help manage part or all of the backup and restore solution
File level backups, bare metal backups, VM level backups and snapshots
Have an affordable backup solution that meets your RTO/ RPO
Circuits are available across Fibernet's backbone network to link the San Jose, CA and Utah data center facilities
Initial backups that are large are seeded on-site
Enterprise Data Backup
Fibernet leverages the robust R1Soft enterprise data backup software. Here is a summary of the service for standard data backup:
Fast – Shrink backup windows to minutes with Continuous Data Protection
Affordable – Flexible monthly pricing. Only pay for what you use
Proven – Used by over 1000 service providers in small to large data centers
Multi-Platform – Supports physical and virtual servers, Windows and Linux
Scalable – Manage thousands of servers with one web-based enterprise console
Agent compatible with

Windows Server 2012
Windows Server 2008 R2
Windows Server 2008
Windows Server 2003 (SP2+)
Windows 7
Windows Vista (SP2+)
Windows XP (SP2+)
SQL Server 2012
SQL Server 2008
SQL Server 2005
SQL Server Express
Exchange Server 2010
Exchange Server 2007
RedHat Enterprise
CentOS
Ubuntu
Fedora
Debian
Novell SUSE Enterprise
Open SUSE
Mandriva
Cloud Linux
Virtuozzo
OpenVZ
MySQL Enterprise
MySQL Community
MariaDB
Perconna Server
Fibernet manages the service 100%
Fibernet monitors all network, disk and backup elements for uptime
       All setup of services is painless
Requires install of kernel module and reboot

Snapshot scheduling (20% Reserve Default)

Schedule
Delete
Activate
Automated
Single Snapshot Request

Backup Performance and Options
High Performance Backups
The first time your continuous data protection policy runs, it will perform an initial replica of your data. After the initial replica, Server Backup stores block level deltas, leading to shorter backup windows and reduced disk I/O.
Bare-Metal Restore
Faster alternative to file-by-file restore in the event of disaster. By bypassing the file system and streaming blocks directly to disk, restores of large file systems can be performed significantly faster.
Innovative Web interface
In addition to policy management and reporting, browse, download, and restore files from recovery points using an Explorer-style interface. Additionally, users can see the detailed progress of replication and restore jobs as they run.
Data Retention Policy
Define a replication goal (for example, every 15 minutes) and how many recovery points to retain. Old recovery points are automatically merged and their storage is recycled.
Multi-Point Replication
Tape is tedious. Efficiently make multiple backup copies of servers for on-site and off-site needs. Additionally, you can make redundant on-site copies with no interruption to Servers during the replication.
Portable Storage Backups
With Portable Disk Safe® technology, your backups go wherever you need them to. Move a Disk Safe to a new location, open it with another Server Backup installation or even copy it to a USB drive.
MS Volume Shadow Copy
Microsoft Volume Shadow Copy Service is used to produce a point-in-time snapshot of disk volumes, delivering protection for locked and open files.
Powerful file excludes
Browse file system and select any combination of files and folders to be excluded from your continuous data protection policy. Add advanced rules and exclude rules using patterns to exclude only certain file types.
AES-256 Disk Safe Encryption can be enabled at the time of creation of Disk Safes for backup data. This aids in the protection of data stored in the Backup Server, and in protection of the data over the network.
Disk Safe Encryption
AES-256 Disk Safe Encryption can be enabled at the time of creation of Disk Safes for backup data. This aids in the protection of data stored in the Backup Server, and in protection of the data over the network.
Industrial Strength Storage
Archive up to 64TB of recovery points per disk. On-disk journaling passes the ACID test and recovers automatically from crashes and product failure.
Central Backup Administration
Manage up to 100 server backups to 1 backup manager repository. Extensible architecture allows for adding repositories as you grow. No special hardware required, use any disk-based storage and existing TCP/IP network infrastructure.
Virtual Server (VM) support
Support backups for the most common virtualized platforms including: VMWare, Hyper-V, Citrix XenServer, Virtuozzo and KVM.
MS SQL Server backups:
Backup MS SQL Server 2012, 2008 R2, 2008, 2005 and Express databases. Utilizing the MS Volume Shadow Copy Service provides disaster recovery of an entire SQL Server.
Microsoft Exchange Server backups:
Complete server backup for MS Exchange Server 2010 and 2007. Protect the entire MS Exchange environment including OS, exchange installation and bare metal restore disaster recovery.
MySQL backups:
Backup MySQL databases with snapshots which are performed by coordinating a MySQL Lock and Flush with the Server Backup Linux snapshot device driver.
Recovery Point Archiving:
Corporate and regulatory requirements often require the archiving of data at certain intervals (for example, monthly or annually). Define an archiving policy for recovery points to ensure retention requirements are supported.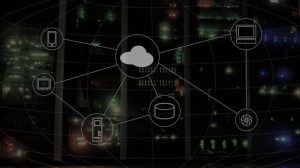 Cloud Block Storage Solutions
Fibernet also offers block storage solutions.
Fibernet manages the service 100%
Fibernet monitors all devices for uptime
All setup of services is painless

Volume Mounting Documentation provided

Snapshot scheduling (20% Reserve Default)

Schedule
Delete
Activate
Automated
Single Snapshot Request
$25 Port Charge (Dedicated Storage Network)
$250/TB ($.25/GB) to $200/TB ($.20/GB)
Sizes

$250/TB, $.25/GB

25 GB
50 GB
100 GB
250 GB
500 GB
1 TB

$225/TB, $.225/GB

2 TB
3 TB
4 TB
5 TB
10 TB

$200/TB, $.20/GB