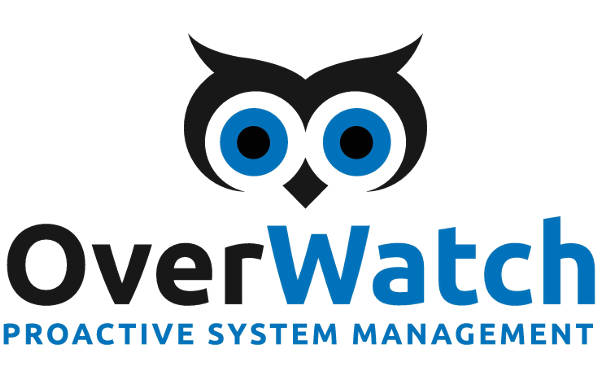 Premiere Managed IT Services
Fibernet provides expert support to IT managers, DevOps, SysAdmins, network engineers as a means to augment their efforts. Outsourced support helps manage your IT infrastructure in a coordinated effort so that you can focus on aspects of your business that move the company forward.
Customer Testimonial
"The support I have been receiving from Fibernet is of the highest quality I have experienced in my 20+ years in the website development and hosting industry. They are very responsive and helpful and have made my job managing a technically challenging website easier than I thought it would be, given the level of support I have dealt with in the past. Thank you!" – Bill Gebhard, s9.com
Fibernet's OverWatch™ Premium Support
Proactive and Coordinated Support
Let Fibernet help manage your data infrastructure and provide proactive and coordinated support. Fibernet's OverWatch permiere support will manage some or all of your data infrastructure, freeing up your time to work on other projects. OverWatch can help with installing patches, software updates or anything else that could be offloaded to an industry expert with years of experience and industry certifications.
Support Packages that Fit your Business Needs
Managed IT Services
Support Packages
Free Customer Support
Silver Package
Gold Package
OverWatch™
Contract Term
Included
Month to Month
6 Month
6 Month
Availability
24/7
24/7
24/7
24/7
Remote Hands Sessions and Help Desk Customer Support
Included
Included
Included
Included
Service Level Hours
Unlimited
2 hrs SysAdmin
5 hr SysAdmin
15 hr SysAdmin
Price
Free
$300
$1,000
$2,500
Additional SysAdmin hours
Requires Support Package
$165
$125
$100
Technical Account Manager
Requires OverWatch™ Support Package
Requires OverWatch™ Support Package
Requires OverWatch™ Support Package
Yes
Expert Support When You Need It
Fibernet's support and managed services are renowned for their helpful and expert assistance. Through several levels of support and packages you can pick and choose an affordable alternative to hiring full or part-time IT staff to get the right support solution for your business needs.
Fibernet's managed IT services team has breadth and depth in a variety of technologies and solutions. Team members have passed and study for industry standard certifications relating to their support responsibilities. Rest assured that Fibernet's Managed IT Services team uses industry best practices implementing their support services.
| | | | |
| --- | --- | --- | --- |
| – | Helpdesk | Standard | Dedicated Expert™ |
| Data Center | On-site tasks, basic troubleshooting, terminal plugin, command line operation, rack and stack hardware | On-site tasks, advanced troubleshooting, terminal plugin, command line operation, rack and stack hardware | On-site tasks, advanced troubleshooting, terminal plugin, command line operation, rack and stack hardware, custom security and hardware device setup, personalized monitoring and maintenance, purchasing consulting and hardware sourcing |
| Hardware | Push button, toggle switch, plugin cable, swap out RAM, replace harddrive, visual inspection outside hardware | Push button, toggle switch, plugin cable, swap out RAM, replace harddrive, visual inspection (outside and inside hardware), RAID setup, setup and config a server, firmware upgrades | Push button, toggle switch, plugin cable, swap out RAM, replace harddrive, visual inspection (outside and inside hardware), RAID setup, firmware upgrades, setup and config a server, setup and config network, setup firewall and load balancer rules, stress testing hardware and networking |
| Network | Plugin cable, ping test, traceroute, mtr, verify bandwidth usage and irregularities | Plugin cable, ping test, traceroute, mtr, verify bandwidth usage and irregularities | Advanced physical and logical trouble shooting and diagnostics, verify bandwidth usage and irregularities, IP setup and configuration, DNS monitoring, 24/7 intrusion detection and prevention services, DDoS mitigation, load balance setup and troubleshooting, BGP setup and troubleshooting, network architecture consulting |
| Operating System | Restart or reboot hardware, login and basic command line execution | Restart or reboot hardware, login and advanced command line execution, operating system installation, OS patches and upgrades | Restart or reboot hardware, login and advanced command line execution, operating system installation, OS patches and upgrades, hypervisor installation and configuration, IaaS consulting and implementation, PaaS consulting and implementation, server side scripting, Active Directory setup, migration and management. |
| Application | Restart or reboot hardware, verify service is running, read error code, send test email, login and check error and performance logs, basic command line execution, basic application installation, updates and version rollback, basic configuration of email server, setup of email filtering | Restart or reboot hardware, verify service is running, read error code, login and check error and performance logs, basic command line execution, basic application installation, updates and version rollback, basic configuration of email server, setup of email filtering | Restart or reboot hardware, verify service is running, read error code, login and check error and performance logs, advance command line execution, advanced application installation, updates and version rollback, OS and hardware recommendations, advanced email configuration, email application migration |
| Database | Power cycle hardware, plugin network cable, login and verify service is running | Power cycle hardware, plugin network cable, login and verify service is running, database installation, database upgrade, basic database backup | Advanced troubleshooting, database service reboot, database installation, database upgrade, advanced database backup, data migrations, data queries, querie scripting, scheduled database tasks, database architecture and consulting, database replication, hot mirrored master/slave setup, maintenance patches and upgrades |
| Compliance & Testing | On-site alarm checks, physical security checks and testing | On-site alarm checks, physical security checks and testing | Custom solution to ensure customer side PCI and HIPAA compliance, pre-audit compliance review and test, vulnerability testing, access control review |
| Data Backup | Power cycle hardware, plugin network cable, file level backup restore of Fibernet's R1Soft backup service, management of R1Soft solution, on-site data backup seeding | Power cycle hardware, plugin network cable, file and VM level backup restore of Fibernet's R1Soft backup service, management of R1Soft solution, on-site data backup seeding, California or Utah backup targets | Custom backup solution with service and data center of their choice, snapshot restoration, file level restoration, VM level restoration, bare-metal restoration, block level storage solution, data encryption, harddrive shredding, off-site data storage, tape backup, data backup archiving, data center to office backup, laptop and desktop and custom device backup to data center setup. |
| Disaster Recovery & Business Continuity | Visual inspection, power cycle, plugin network cable, application and service monitoring, installation of R1Soft | Visual inspection, power cycle, plugin network cable, application and service monitoring, installation of R1Soft, file level data restore, VM level data restor, bare-metal install | Corrupted data backup recovery, infrastructure monitoring, manual failover to live, automated failover to live, hot-mirrored site setup, maintenance and monitoring, P2V failover solution, failover testing, solution consulting, management of existing DR infrastructure and solution, cooperative disaster recovery solution, disaster recovery plan and checklist |
| Software | Visual inspection, power cycle, plugin network cable, HTML/CSS troubleshooting, error log check | Visual inspection, power cycle, plugin network cable, HTML/CSS troubleshooting, WordPress troubleshooting, software install | Visual inspection, power cycle, plugin network cable, HTML/CSS troubleshooting, WordPress troubleshooting, injection attack monitoring, software consultation and recommendation, configuration and setup, software install |