Multi Tenant Data Center Colocation Deals
Fibernet offers Tier III type data center colocation in its two data center facilities: one in San Jose, CA and the other in Utah. The major draw for a Fibernet colocation service is the great connectivity (27+ on-net carriers), low disaster risk geographic locations and affordable high-value, low cost data center colocation. The colocation service offering is a boutique solution where you get the attention to detail and access to expertise that sets Fibernet apart from typical data center providers. Click here to see our California Colocation Data Center and Utah Colocation Data Center.
Call us now at +1 (800) 305-6995 to discuss details or submit a quote request through our form.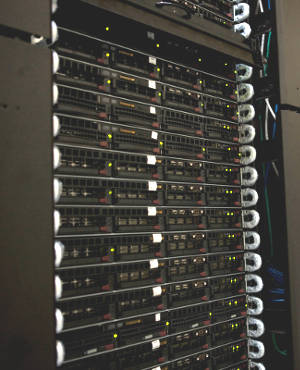 $849.95 Full Cabinet Colocation Deal – Orem Location
Full Cabinet Colocation Pricing
44U Cabinet Space
A & B Leg 120V 20A power with affordable upgrades
100 Mbps BGP Bandwidth pipe and low cost bandwidth upgrades
/28 block of IPs and low cost options for additional IPs
15 remote hands sessions per month
SSAE 18, PCI, HIPAA compliant
24×7 NOC Support
100% Uptime SLA
24×7 Data Center Access, private lockable cabinet
Lots of upgrades and additional services
1 year contract minimum

$499.95 Half Cabinet Colocation Deal  – Orem Location
Half Cabinet Colocation Promo Details
21U Cabinet Space
A & B Leg 120V 20A power with affordable upgrades
50 Mbps BGP Bandwidth pipe and low cost bandwidth upgrades
/29 block of IPs and low cost options for additional IPs
15 remote hands sessions per month
SSAE 18, PCI, HIPAA compliant
24×7 NOC Support
100% Uptime SLA
24×7 Data Center Access
Lots of upgrades and additional services
1 year contract minimum
$129.95 Server Colocation Deal – Orem Location
Server Colocation Promo Details
1U Cabinet Space
1 x 15 Amp Outlet with affordable upgrades
10 Mbps BGP Bandwidth pipe and low cost bandwidth upgrades
/30 block of IPs and low cost options for additional IPs
15 remote hands sessions per month
SSAE 18, PCI, HIPAA compliant
24×7 NOC Support
100% Uptime SLA
24×7 Data Center Access
Lots of upgrades and additional services
1 year contract minimum